ACB gets approval to move 2.16bln shares to Ho Chi Minh Stock Exchange
Van Dat
Saturday |

11/21/2020 21:26
---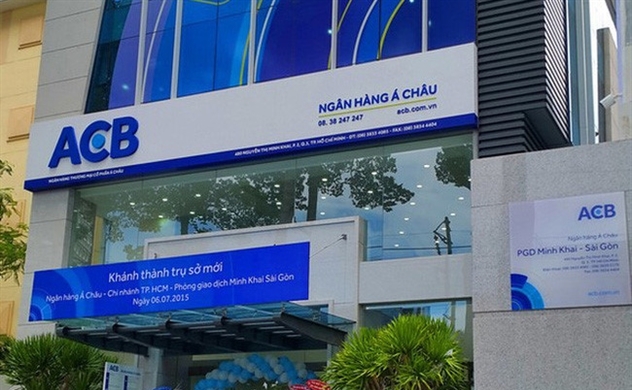 Photo: cafeLand.vn
Vietnamese lender ACB has got approval to move 2.16 billion shares to the Ho Chi Minh Stock Exchange from, the country's main bourse, from Hanoi Stock Exchange, according to exchange filing.
The decision takes effect from November 20. The transfer from HNX to HoSE has been approved by the bank's shareholders at the 2020 annual meeting.
The stock was traded on the Hanoi Stock Exchange on Friday at VND27,300 ($1.18) after rising 56 percent since the beginning of this year, giving it a market cap of VND59 trillion.
The lender paid 30 percent stock dividend in August 2020, increasing its charter capital from VND16,627 billion to VND21,615 billion through issuing nearly 500 million additional shares.
It is expected that ACB to be in the VN30 basket of the 30 largest listed companies in Vietnam.
ACB's pre-tax profits in the first nine months rose 15 percent year-on-year to VND6.4 trillion.
According to the consolidated financial statements of the third quarter of 2020 and the first nine months of 2020, ACB reported VND6,411 billion in pre-tax profit, up 15 percent.
By the end of Q3, ACB's total assets increased by 9 percent compared to the beginning of the year, reaching more than VND419,000 billion.
Same category news


Hot news of the day