Vu Lan Festival: a group offers employees 5 days-off to devote their filial
Bich Phuong
Tuesday |

08/30/2022 07:00
---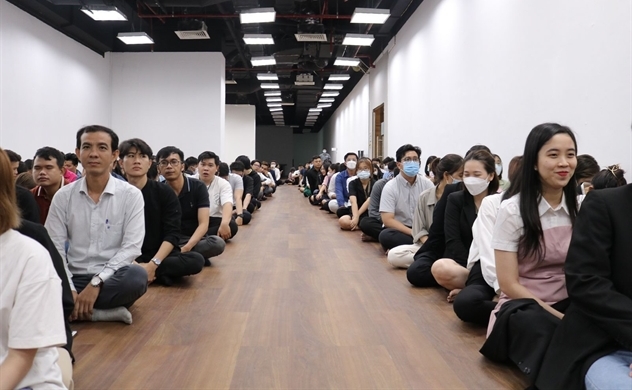 Photo: CT Group
On this year's Vu Lan festival, CT Group's employees are not only working at the office necessarily in 5 days but also getting timekeeping.
Everyone could spend time with family, parents, and lovers … to express their filial piety. On this occasion, this could be the most "infatuated" present in the business community.
Rewind to the great celebration of the 30th anniversary of the establishment and receiving the First-class Labor Medal on June 29, 2022. The staff of CT Group was also invited to their families to attend the ceremony to congratulate the success of their children. That is the great happiness of parents.
At these days, employees of CT Group are excited and happy to participate in the program "CTer Heart - The heart of CT people" - a meaningful and unique activity that is appreciated by the working class excitedly.
Starting the program with I-Value's love spark workshop, everybody was asked to use these 5 days for soothing their parents, suitor, and admirer, reflecting on their souls, positive thinking, and giving more.
"This is a very meaningful program for Quynh Mai. It is hard to describe in words how Quynh Mai's feeling right now. Thanks to the Board of Directors of the Group for organizing this "heart-stopping" program. I would like to appreciate my parents, brothers, and sisters very much, and also to my teammates and the managers, who always spread positive things so that we can develop comprehensively, and become more valuable to myself, my family, and society. Thank CT Group for creating a working environment like no other".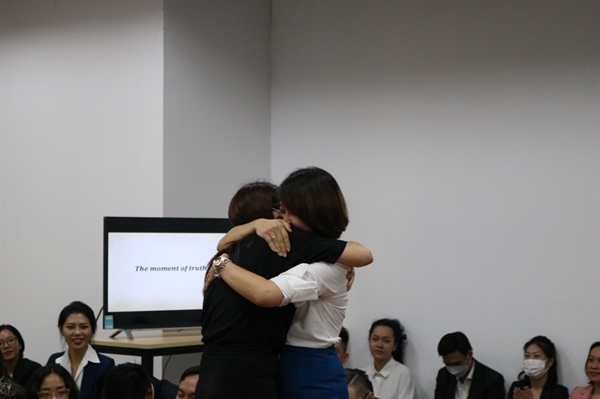 Photo: CT Group
Sharing about this special gift, Mr. Tran Kim Chung, Chairman of CT Group said that Vu Lan's gratitude is the beautiful traditional culture of the Vietnamese people and also an opportunity to express the art of traditional obligation. "Gratitude is the core beauty of humanity, people who awaken their gratitude will feel peace of mind. Let's live around the word "grateful". One who is grateful to his parents is a filial person; grateful to grandparents, brothers, and sisters, are pacifist; grateful to teachers, be a polite person; grateful to society, be responsible; And if you are grateful to God, be a happy person. These days, you can reflect on yourself, awaken the seeds of goodness within and sow the seeds for others. Let's join hands to build CT Group into a place where an ordinary employee can also have a great life, where everyone is a leader without a title", said Mr. Chung.
This could be unknown that on August 11, 2022, CT Group won absolutely in the race to win the prestigious award of Best Companies to Work for in Asia 2022 by the continent's leading magazine - HR Asia voted with an ultimate score (94%), much higher than the average score of Vietnam. ​
Same category news