Vietnam among the biggest bubble tea consumers in Southeast Asia
Thanh Truc
Thursday |

08/18/2022 09:26
---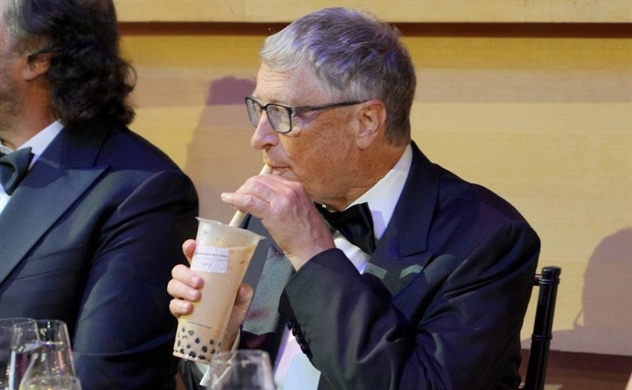 Bill Gates drinking bubble tea. photo: internet
The industry is expected to reach a staggering $3.7 billion in 2021 thanks to South-East Asia's exploding interest in bubble tea and other "new tea" beverages, according to Momentum Works.
Top consumers of this beverage are found in nations like Indonesia, Thailand, and Vietnam.
With a $1.6 billion yearly revenue, Indonesia's bubble tea business led all other South-East Asian countries in terms of market size.
Thailand comes in second with a$749 million yearly revenue from its more than 31,000 bubble tea shops and other retail outlets.
Vietnam came in third with a $362 million yearly turnover, while Singapore went after with an annual turnover of $342 million
Despite the small size of the nation, it was discovered that its citizens had the highest purchasing power. In comparison to other nations in the area, the average cost of a bubble tea order in Singapore is over two times greater.
The bubble tea industry, which has long been dominated by Taiwanese and local businesses, may be about to change as a number of Chinese companies enter the South-East Asian market.
In China, the bubble tea industry is estimated to bring in $20 billion yearly. Along with former rivals like Gong Cha and Koi, certain well-known Chinese brands like Mixue, Chagee, and Heytea have already made their way into South-East Asia. 
Source: The Straits Times