The Vietnamese cartoon series Wolfoo is dominating the animation industry
Bao Dai
Wednesday |

11/23/2022 15:31
---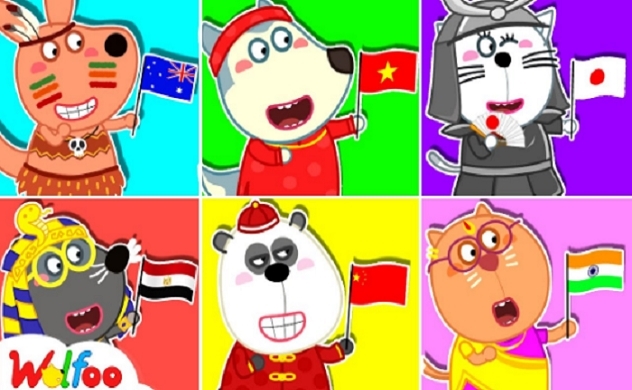 Photo: Internet
One of the very few produced in Vietnam animated films, Wolfoo has attracted over 50 million viewers globally and has peaked at 3 billion views per month, Asia Pacific - Entrepreneur reported.
Wolfoo is an animated web series that has been well by kids all around the world. Its broad appeal comes from the clever integration of humanitarian principles into stories about funny every-day events.
YouTube has given the Diamond button to the series twice. Wolfoo is the pride of the Vietnamese people, yet this is a little-known truth.
A preschool animated web series in English & Vietnamese produced by SCONNECT is called Wolfoo. The program centers around Wolfoo, an anthropomorphic wolf who resides with his parents and sisters Lucy and Jenny on a hill in a little American community. The closest buddies of Wolfoo are Pando and Kat.
The premiere of Wolfoo broadcast in July 2018. Other languages that Wolfoo is offered in include Spanish, Bahasa Indonesia, Tagalog, Russian, Vietnamese, and many others. The voice cast for the series has never been made available online. The 2- to 5-year-old audience-targeted series is fairly well-liked on YouTube.
Source: Entrepreneur