Sunset Beach Resort & Spa nominated 3 awards at World Luxury Hotel Awards 2020
Bich Phuong
Wednesday |

09/09/2020 16:39
---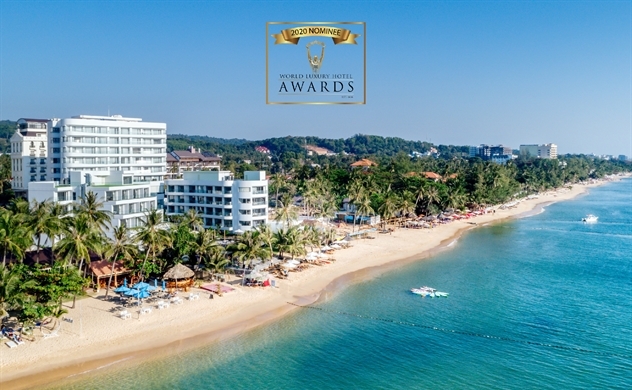 Photo: Sunset Beach Resort & Spa
Sunset Beach Resort & Spa in Phu Quoc Island was nominated for 3 awards at the World Luxury Hotel Awards 2020, it said in a statement to media.
At the World Luxury Hotel Awards 2020 that takes place from September to October, the resort became one of the outstanding representatives of Vietnam for 3 prestigious nomination categories which are "Luxury Beachfront Resort ", " Luxury New Resort" and " Luxury Ocean View Resort".
The resort has 118 rooms with ocean view. It is located in the heart of Duong Dong town, near Truong beach, where the most beautiful sunset view is seen on the island.
Sunset Beach Resort & Spa is a 4-star resort in the area with a private beach and 2 indoor and outdoor infinity pools with breathtaking views, facing the immense ocean.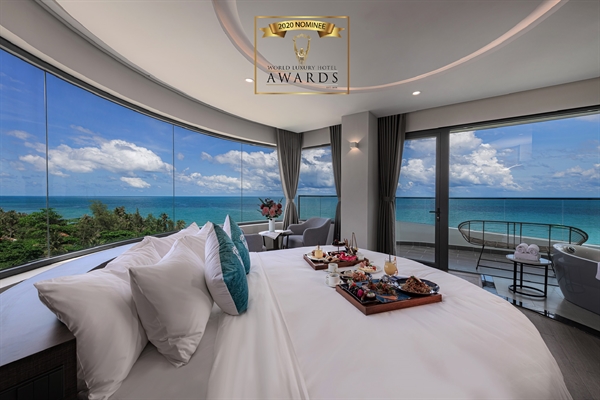 Photo: Sunset Beach Resort & Spa
Launched in 2006, the World Luxury Hotel Awards was dubbed the "Oscar of the hospitality industry", one of the prestigious awards for luxury hotels in the world. The World Luxury Hotel Award is considered the culmination of all the global luxury hotels and resorts.
During 14 years of operation with strict nomination criteria and rigorous voting process, the awards honor units with outstanding achievements or create a mark for the development of the industry.
The resort & Spa will be an ideal destination for visitors with exquisite services and unique entertainment activities in Phu Quoc.
Vote for this resort here.