Singapore eyes tourists from Vietnam as virus put under control
Xuan Thinh
Tuesday |

10/20/2020 16:04
---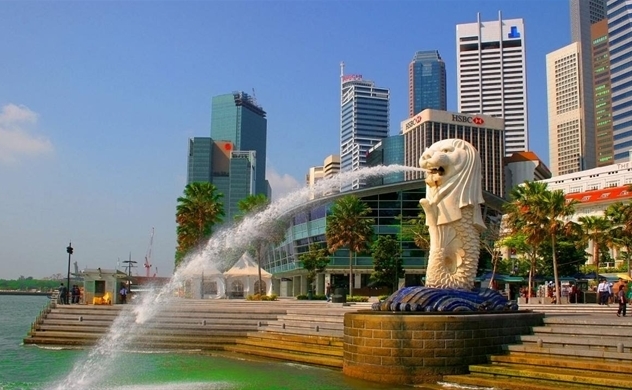 Singapore's Q1 international visitor arrivals declined 43.2 percent over the same period last year. Photo:newsforpublic.com
Vietnam, which has successfully controlled Covid-19 pandemic outbreak has become one of the promising tourism markets for Singapore, Singapore Tourism Board's Sherleen Seah said.
The Covid-19 pandemic has posed extraordinary and unprecedented challenges that the tourism industry has not experienced. Singapore tourism industry also came under the pandemic.
Together with other countries, Singapore recorded a sharp decline of tourist arrivals in the first quarter of this year, the peak of the outbreak, due to travel restrictions and lockdown to contain the virus.
In the reported quarter, Singapore's international visitor arrivals declined 43.2 percent over the same period last year to 2.7 million visitors. While the tourism receipts reached S$4 billion ($2.95 billion), down 39 percent year-on-year, according to data posted on Singapore Tourism Board's website.
Tourists from Vietnam, the 12th biggest tourist source of the country in the quarter, fell 39 percent to 72,000 visitors in the first three months of this year, according to STB report.
Vietnam ranked 13th in terms of visitor arrivals to Singapore in 2014, driven by a growing economy, strong air connectivity between Vietnam and Singapore as well as positive impressions of Singapore.
Singapore is a destination that Vietnamese travelers perceived to be near, safe and easy to travel to, the tourism board said.
Prior to Covid-19, arrivals from Vietnam has been steadily growing year-on-year. From around 531,329 arrivals in 2017, the total arrivals from Vietnamese tourists rose to around 591,928 in 2019.
"We recognize the importance of international connectivity, as well as gradually and carefully reopening our economies to cushion the impacts of Covid-19," said Sherleen Seah, head of Singapore Tourism Board's Vietnam office.
The Singapore Government is working to monitor the Covid-19 situation worldwide to identify countries where virus transmission risk profiles are like Singapore and those who have had similar success in controlling the virus.
Singapore has reciprocal green lane arrangements for essential travel with Brunei, China, Japan, Malaysia, and Republic of Korea.
Recently, it has also unilaterally lifted its border restrictions to Vietnam, Australia (except the state of Victoria), New Zealand.
In its recent decision to unilaterally open to Vietnam, the Government of Singapore has stated that both countries have comprehensive public health surveillance systems and displayed successful control over the spread of the Covid-19 virus, making the risk of importation from these countries is low, said the area director of STB Vietnam.
The Singapore Tourism Board is currently working on an international tourism recovery campaign and more details will be shared.
Singapore, which is home to a varied group of socialisers who constantly shape its entertainment scene with innovative and alternate concepts, and financial hub of Southeast Asia, plans to promote MICE tourism segment after pandemic.  
Singapore Airlines has announced to expand its KrisConnect Programme to deliver an enriched experience to customers. With the decision, a wider range of fares and personalised content will be provided to its travel trade partners in Vietnam from early December 2020.
The expanded KrisConnect Programme, which leverages new distribution technology, makes available improved content and functionality through partner platforms. The programme makes use of Application Program Interface technology to extend booking, servicing and information functionalities to external parties, said the carrier.