Private healthcare sector to grow up to 20% by 2025
Bich Phuong
Tuesday |

04/12/2022 14:08
---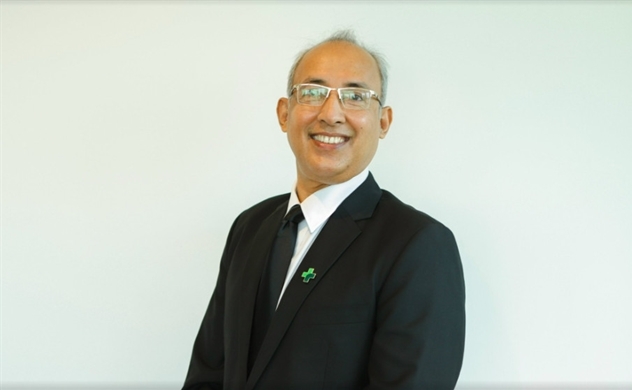 Dr. Karim Mohamad Zakirul, Group Chief Quality Excellence, Hoan My Medical Corporation
Favorable policies from the government encourage private hospitals to keep moving on quality of care, said Dr. Karim Mohamad Zakirul, Group Chief Quality Excellence, Hoan My Medical Corporation.
When the pandemic just started, what response strategies did Hoan My hospital adopt?
Frankly, the Covid-19 pandemic teaches us many things and one is how to sustain the healthcare ecosystem during disruptions. Normally, we have a disaster response council, which is integrated with 4 other councils (like Professional Advisory Council, Medical Ethics Council, Medicines and Treatment Council, Infection Control Council) and put them into effective operation.
We do annual drills to check and balance our preparedness to handle crises. But Covid-19 crossed all limits. Particularly in July-August, 2020, when we first experienced locked down in Da Nang and it's also hit our Da Nang International hospital. That triggered our out-of-box collaboration with the community and, connect the 360-degree dots to protect our staff and patient.  
Over the past 2 years, how has that strategy helped Hoan My system and the community handle crises?
We joined with the community to fight against Covid and carried out about four hundred ten thousand (409,692) PCR tests to diagnose Covid. We injected millions of Covid vaccinations into the community, our staff work round the clock and even stay in the hospital premises. Around 123 Hoan My staff which included 21 doctors, 65 nurses, (14 medical technicians, 8 midwives, and 15 support staff) directly participated in the fight against the Covid across the country.
Besides strategy, how does Hoan My system invest in technology to raise healthcare standards?
About technology, before the pandemic, we actually invested VND76 billion to upgrade HIS 2.0 and eMR 4.0 with FPT. This is the first single, shared HIS technology that FPT is working with us in Vietnam. During the pandemic, the process speed up to go live, then we allow staff to work from home and switched our meetings on zoom or teams, introducing DocuSign. We started home care for the patient and help them to monitor their health to reduce hospital burden, we started a mobile patient portal, experimenting with telehealth.
As the hospital system with almost the widest coverage and meeting the majority of groups of visitors, how has Hoan My changed functions throughout the system to maintain comprehensive care during the pandemic?
Yes, it's true that we've huge patient coverage, and last year, we entertained 3.3 million patients. That includes 3.2 million outpatients, emergencies, and health examinations, 151,972 inpatients.
Maintain this huge system during the disruptive time; we turned our healthcare system into resilient regional operating model. We continue monitors the hospital MIS performance quarterly, most importantly, we started Covid-19 special meeting weekly, daily workplace discussion, emergency risk triggers, streamlining supply chain to need based allocation and switched on the red alert situation.
Unless someone has had experienced in lockdown time, nobody can't understand the hardship of such situation, the anxiety and fulfillment, and pleasure of protecting staff, patient and the community. We utilize every resource to fight against Covid and keep people alive in this difficult time.
We received huge support from Department of Health, the police, the public servant, the businessperson, the community. We are truly much grateful to those undisclosed Hero' who helped us to keep our hospital operation alive on those days.
I think this is a lifetime experienced once can get in a century. Personally, I am so grateful for being an eyewitness to such incredible fighting in Vietnam. Together we overcome those situations.
Currently, Digital Health is a trend and is considered an essential resource for responding to epidemic risks. So how does Hoan My Hospital have a policy or plan to coordinate with digital platforms?
Digitalization of our whole system into one SharePoint is our key mandate. Once we took the initiatives to implement different component of value agenda within our ecosystem, we understand that without digitalize, we can't achieve it.
It triggers our patient-first approach. You can't imagine how to manage 15 hospitals, 07 clinics and more than 3.3 million patients without single digital platform. Besides, we are largely dependent on social health insurance. That's why we're going to implement value agenda into our ecosystem to reduce cost and increase clinical proficiency. That's where our digital mandate is now working on.
Recently, we introduced patient portal, mobile health, home care, and experimenting telehealth. We're waiting for the approval of the regulatory authority to cover the telemedicine package. Our next plan is to integrate population health package for the community.
We're exchanging our experience with the world best hospital, Mayo Clinic, USA. Last year, we successfully hosted the Joint Virtual International Scientific Conference with Hoan My & Mayo Clinic. That attracted 2,508 delegates' and shared 105 scientific topics, mostly focus on Covid management and long Covid treatment protocol from Mayo Clinic. This virtual conference gave us a new dimension of experience to exchange views.
We're in touch with Mayo clinic to see their success on Hospital-at-home care models. Mayo Clinic recently invested 100 million USD with home acute care company Medically Home. We're watching the data to see the impact on this model and how we can transform this model in Vietnam.
The technology is there but the challenges is how to improve clinical outcome and, the clinical protocol, and the triggering factors. Some time we observe some models worked very well in USA but didn't work out well in Vietnam. So, we're planning to do a pilot project in near future to see the feasibility of Hospital-at-home care model in Vietnam. End of the day, evidenced based best care model and patient safety is our top priority.
Could you please suggest some policy changes that enable the development of the private healthcare sector in the future?
Right now, the Vietnam policy makers are in favor of welcoming private healthcare sector to grow up to 20% by 2025. Right now, our private sector is holding 306 hospitals with around 15,000 hospitals beds, which is almost 10% of public hospitals' beds. Public private partnership is growing, MOH 83 KPIs is another success story to uplift quality and monitor the clinical outcomes.
I personally feel Vietnam is now looking forward to introducing financial incentives to those hospitals that are doing good in MOH 83 KPIs, especially those are top ranking hospitals in the province. This will encourage hospital to keep moving on quality of care, and implement value agenda. Besides, the payer model incentive should be based on clinical outcomes, and encourage population health packages to reduce the hospital burden.
Finally, telehealth packages are another agenda to be regulated and covered under social health insurance. 
Same category news