Polyglot CEO creates dating app to empower Vietnamese women
Van Dat
Wednesday |

10/20/2021 15:19
---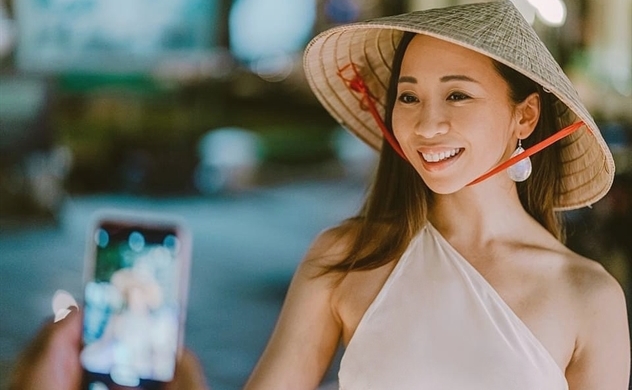 She decided to return Vietnam to do business after meeting her biological mother. Photo courtesy of Denise Sandquist/Fika
Denise Sandquist, the co-founder of AI-powered social and dating app Fika, who also speaks six languages fluently, created the app after she reunited with her biological mother in Vietnam to empower women.
A truly global citizen, Denise was born in Vietnam and at just 3 weeks old she was adopted to Swedish parents. Raised in Stockholm, within a loving environment and with access to the best education, Denise was able to travel extensively, which inspired her to learn several languages: Swedish, English, French, Russian, Mandarin, and Vietnamese. Language learning has long been a part of her life. She wants to share and inspire people to do the same.
"My love for languages has led me to over 30 countries and opened up so many different cultures and friendships. With the right motivation, methods and hard work, I believe anyone can learn a language fluently and make one's world more abundant and richer," said Denise.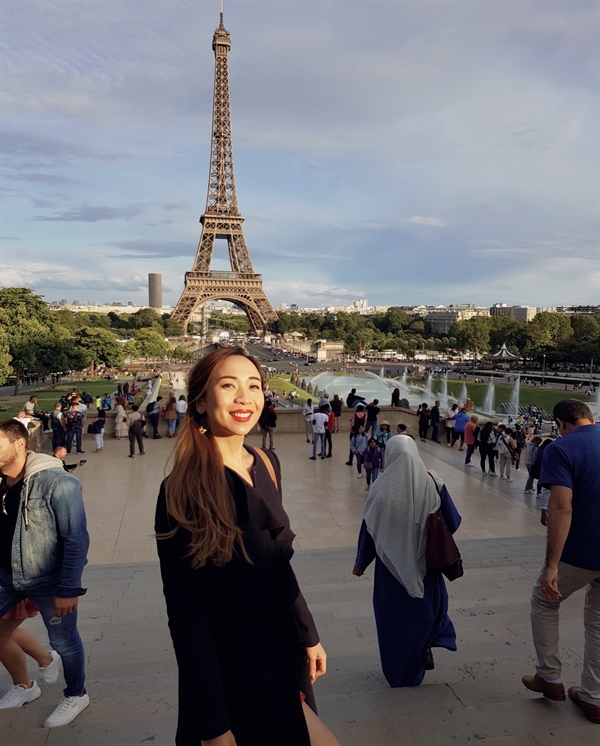 French is a favourate language of her. Photo courtesy of Denise Sandquist/Fika
Like most Swedes, Denise spoke Swedish until she was eight years old and eventually took on English as a second language at school. She said English is common in Sweden and everyone in Sweden can speak it.
At 12, she had to choose between French, Spanish, German as a foreign language. She picked French, "I chose to learn French because I thought it was a very beautiful and romantic language."
When she was 19 years old, she started to study Russian and then Chinese and Vietnamese soon followed. During the same time, Denise had a chance to further immerse herself in Russian at the Military Interpreter Academy in Uppsala. She also did military service as a military interpreter in Russian. From 2011 to 2013 Denise worked as a diplomat at the Swedish Embassy in Moscow.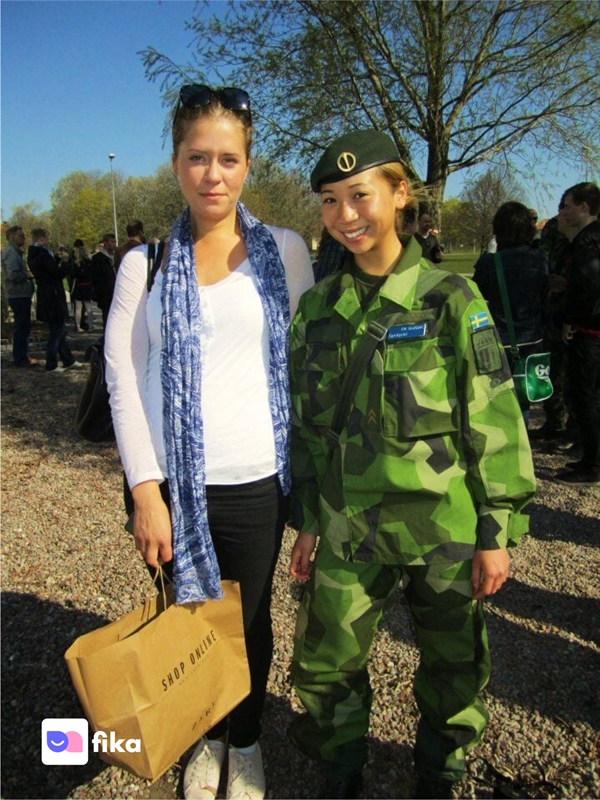 She did military service when she was 19. Photo courtesy of Denise Sandquist/Fika
"Before I started to study Russian, I did not know anything about the country. To me, it was this immense, cold country. I wanted to study Russian since I wanted to become a diplomat," explained Denise, who is also a graduate of the Stockholm School of Economics.
After Russia, she backpacked throughout Southeast Asia and visited Vietnam for the first time in 2013 and then moved to China in September 2013 and lived in China until January 2015. When visiting China, Denise studied Chinese in Nanning. She decided to study Chinese because she thought it would be good for her future. She could learn Chinese quite fast since her classmates were all Asian while studying in China. After living in Thailand for a short while training and winning her first muay thai fight on K.O. in Thailand, Denise moved to Vietnam to teach English and started studying Vietnamese on her own.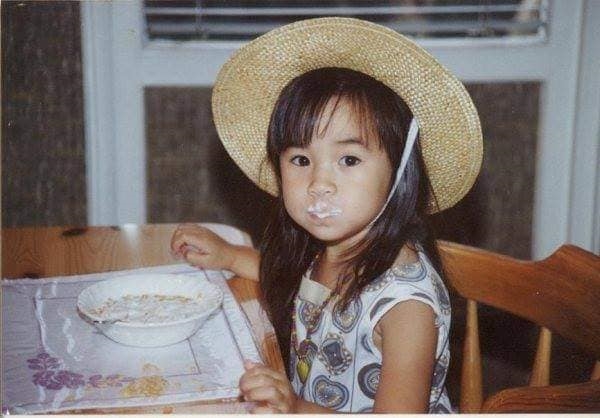 She was one month old when she was adopted by a Swedish couple. Photo courtesy of Denise Sandquist/Fika
During an internship in Ho Chi Minh City at the end of 2016, she posted on Facebook that she was searching for her biological mother. The post went viral and after 18 days of media coverage Denise and her Vietnamese mother were reunited. The reunion motivated her to learn Vietnamese.
Denise has been studying Vietnamese for about two years since she found her Vietnamese mother.
The ability to speak six languages fluently makes her a truly global citizen. With an analytical mind for business and a finance major, including a period at Goldman Sachs, she saw Vietnam as a land full of potential and returned to live and work at the end of 2018.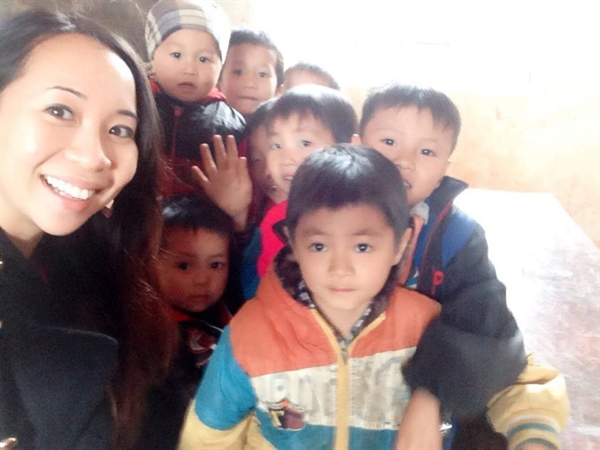 On one of her volunteer trips to support children in Vietnam. Photo courtesy of Denise Sandquist/Fika
"I had lived in Russia, China, Thailand, Tunisia, Sweden and the UK, but the opportunities and the dynamics of Vietnam as a market drew me in. I think that Vietnamese people are naturally entrepreneurial – they have their full-time job, and then a side hustle," said Fika's CEO Denise. "It's a very exciting environment. Also, I couldn't live in a country where I wouldn't like the food, the people, and the weather. The decision came quite naturally."
Born in 1991 in Hanoi, Vietnam, Denise Sandquist was adopted by a Swedish couple when she was 3 weeks old. Twenty-five years later, armed with a few names, an old birth certificate, and a Facebook page, she managed to find the proverbial needle in the haystack and met her biological mother for the first time. This emotional reunion sent this young entrepreneur on a quest to help people build meaningful connections and the idea of a dating app for Asian users started brewing.
Same category news