Miss Huong Giang: Smile, a therapy healing my soul
Bao Han - Quynh Nhu
Friday |

11/10/2023 11:30
---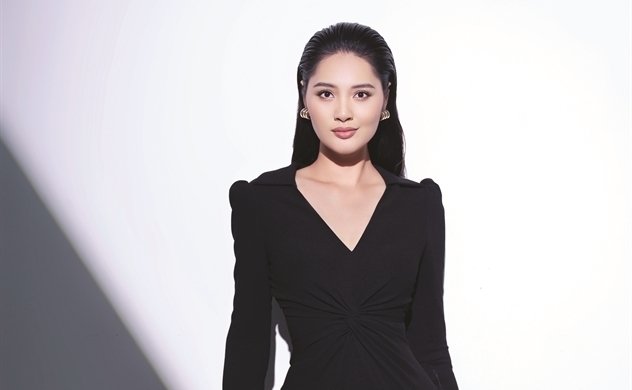 The most beautiful Miss Asia 2009 - Tran Thi Huong Giang.
Tran Thi Huong Giang, Miss Grandslam Asia 2009, was inspired to find smiles for handicapped children by a kind heart.
Six years ago, Miss Tran Thi Huong Giang, a volunteer ambassador for Operation Smile, accidentally encountered an ethnic baby on the road in Sa Pa. The image of the child with a cleft lip deformity who was selling street food at night deeply affected Giang and her husband.
Following her home, only her father in the family could speak a little Vietnamese, making it difficult for her to access the smile surgery program.
 Miss Grandslam Asia 2009 experienced a difficult journey to Hanoi for treatment but was able to restore a radiant smile due to the support of the race organizer and Operation Smile. The baby was at the right age for surgery, resulting in a healthy, clear smile.
After meeting that baby, in order not to miss any more cases, the beauty from Hai Duong took advantage of her connections to convey the spirit of Operation Smile to more people.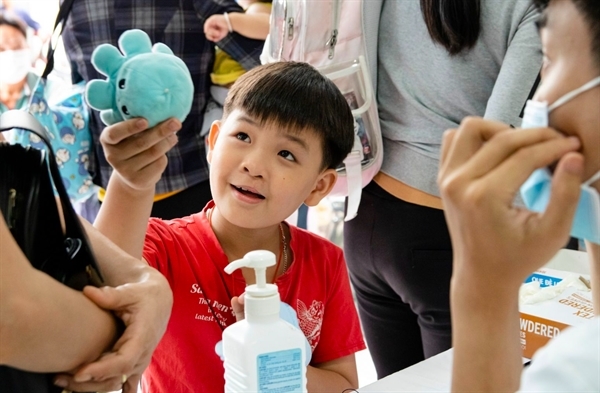 Operation Smile's journey to bring smiles
Operation Smile is a non-profit organization that helps children with birth defects through programs and encourages others to save their phone numbers for emergencies and contact the organization if special circumstances arise. 
From that time on, Miss Huong Giang realized many things. "Working at Operation Smile is like therapy to heal my soul, helping me relax after busy, stressful working hours. I realized that when I'm around people who do good things, I accumulate positive energy and believe in good things more," she said.
"I love children, so I choose to volunteer for children. Furthermore, Operation Smile is an NGO with a professional operating system, has been operating for a long time in Vietnam, and is trusted by partners such as the Ministry of Health, leading hospitals and medical volunteers leader", Miss Huong Giang shared the reason for choosing to accompany Operation Smile.
 
Miss Huong Giang is happy when another baby is successfully operated on and enjoys social and volunteer activities. She aims to perfect her spiritual beauty through beneficial societal activities, as shared with the researcher. 
"Operation Smile Therapy" is clearly shown when Huong Giang confides that each treatment approach of the organization is an effort to heal the physical and mental pain of unlucky children with allergies. congenital.
From the first days of going with Operation Smile, witnessing surgeries that only lasted 45 minutes but could bring a new life with more hope and better things to the children, became strong emotional ripples. strongly touched her heart.
 
A journey of a thousand miles from the first step
Miss Huong Giang and Operation Smile are dedicated to bringing happiness to the preschool generation in Vietnam. They believe that healing starts with one step, and this guideline guides the staff and volunteers to continue their mission of uplifting children's lives and futures in the country. The journey of a thousand miles begins with one step.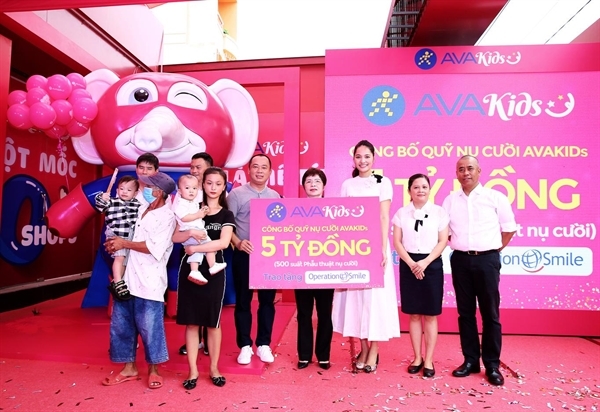 Huong Giang in a fundraising event.
Bringing happy smiles to unfortunate children with birth defects is a great source of happiness for organizations working for society. However, sustainable development is also an aspect worthy of attention and sharing, said Miss Huong Giang.
 
Huong Giang has spent time accompanying the Operation Smile organization, from the role of Smile Ambassador in 2009 to the position of Development Director at the present time.
The path that she and Operation Smile Vietnam took also went through harsh situations. The peak was the COVID-19 pandemic, when businesses around the world struggled to maintain business. For them, being able to operate stably is sometimes a miracle, not to mention spending their budget on other social activities.
Operation Smile, a Vietnamese organization since 1989, provides free examination and surgery for Vietnamese children with facial deformities. The organization treats about 2,000–2,500 children annually, and over the past 34 years, it has examined and treated over 66,000 Vietnamese children for free. Operation Smile Vietnam is a legendary story and an inspiration for the community.