Generation of Vietnamese CEOs pave way to success
Khanh An - Huong Dung
Tuesday |

05/09/2023 15:03
---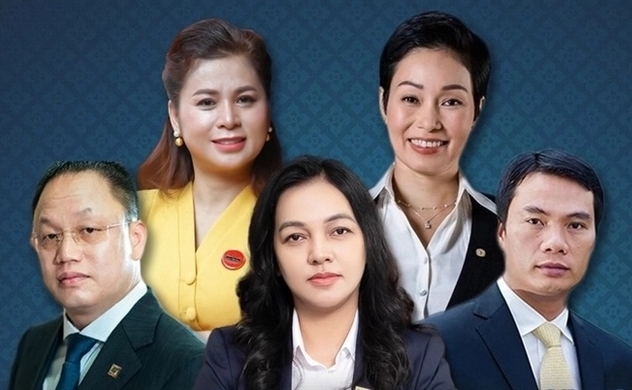 The 7X generation have preserved the cultural values of Vietnam. Photo by The Investor.
Vietnamese CEOs who were born in the 1970s (known as the 7X generation) have made their mark by significantly contributing to the success of multiple businesses.
Vietnamese CEOs who were born in the 1970s (known as the 7X generation) have made their mark by significantly contributing to the success of multiple businesses.
The 7X generation is widely regarded as a strong and special group of forward thinkers. They have preserved the cultural values of Vietnam, while showing the dynamism and determination to integrate in the world today. 
Le Thi Thu Thuy, Vingroup vice chairwoman & VinFast Global CEO
Before joining Vietnamese conglomerate Vingroup and its automaker subsidiary VinFast, she had an impressive profile with a bachelor's degree in economics from the Hanoi Foreign Trade University and a master's degree in business administration (MBA) from the International University of Japan. She was also vice president of Lehman Brothers in Japan, Thailand and Singapore from 2000-2008.
Joining Vingroup as head of the investment department and later the group's vice chairwoman in charge of investment, Thuy directly sealed important deals with foreign partners such as the issuance of $100 million in international convertible bonds of Vincom in 2009, and $185 million international convertible bonds of Vingroup in 2012.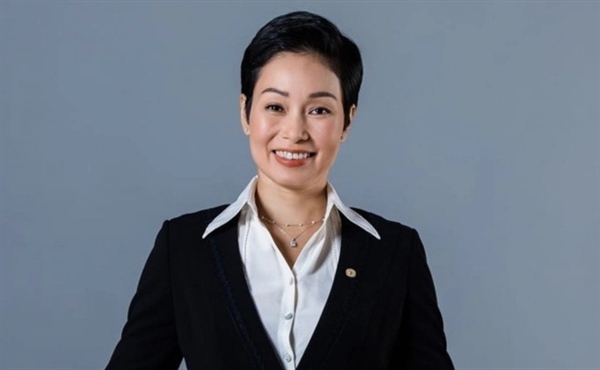 Vingroup vice chairwoman and VinFast Global CEO Le Thi Thu Thuy. Photo courtesy of VinFast.
On March 12, 2013, in Geneva, Thuy, then vice chairwoman and CEO of Vingroup, was voted one of 199 Young Global Leaders (YGL) Class of 2013 by the World Economic Forum (WEF).
Under her leadership, VinFast, besides establishing its position in the domestic market, has gradually entered the world market with positive responses. After the second batch of electric vehicles exported to the U.S and Canada in April 2023, VinFast cars are expected to arrive in France, Germany and the Netherlands this year.
"The 48-year-old is at the wheel of VinFast, a money-losing electric vehicle maker racing U.S. entrepreneur Elon Musk's Tesla on western roads," wrote Reuters in an article published in late 2022.
Nguyen Canh Hong, CEO of Eurowindow Holding
Born in 1971 in Thanh Chuong district, Nghe An province, Nguyen Canh Hong and his older brother Nguyen Canh Son founded and built Eurowindow Holding (EWH), a core legal entity of Eurowindow Group. He is now CEO and legal representative of the company, established in 2007.
Hong was vice chairman of the Vietnam Young Entrepreneurs Association for its fifth term, and chairman of the Sao Do (Red Star) Club in late 2018.
Over more than 16 years of development, Eurowindow is now a multi-sector corporation that owns and controls a series of businesses operating in various fields, from plastic window production and commercial center operations, to construction and real estate.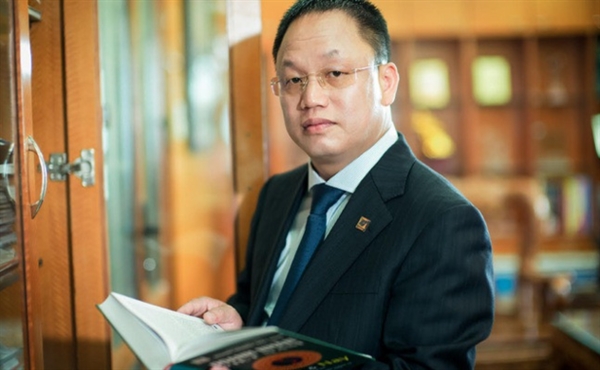 Nguyen Canh Hong, CEO and legal representative of Eurowindow Holding. Photo courtesy of the company.
Among its large-scale projects are the VND1 trillion ($42.6 million) Eurowindow Garden City in the north-central province of Thanh Hoa; the VND2 trillion ($85.2 million) Eurowindow River Park in Hanoi; and two projects worth VND3.5 trillion ($149.2 million) in Hanoi's outlying district of Quoc Oai.
Nguyen Duc Thach Diem, CEO of Sacombank
Born in 1973, Sacombank CEO Nguyen Duc Thach Diem holds a master's degree in business administration and boasts 20 years of experience in the fields of economy, finance and banking. She has been working at Sacombank since 2002.
Before taking the "hot seat" at Sacombank, Diem was deputy CEO in charge of debt settlement, which was the focus of the bank's restructuring project. She was also deputy CEO in charge of the south-central and Central Highlands regions at Sacombank, leading the two regions to success over a number of years.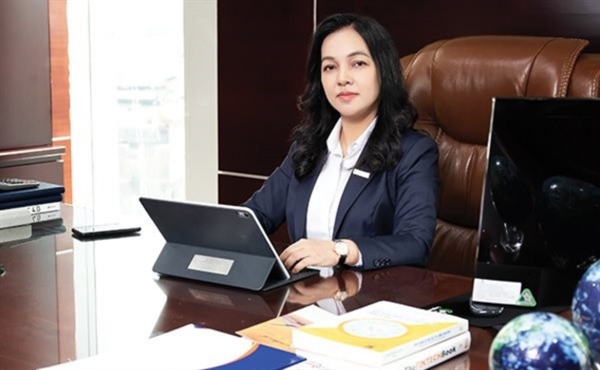 Sacombank CEO Nguyen Duc Thach Diem. Photo courtesy of the bank.
Commenting on Diem, her associates said she is not only inspirational but also extremely strong and decisive. Under the leadership of the female CEO, together with chairman Duong Cong Minh, Sacombank has gradually overcome difficulties and re-established its position in the Vietnamese financial and banking market.
In 2023, Sacombank has targeted total assets of VND657.8 trillion ($28 billion) and total deposits of VND574.6 trillion ($24.5 billion), both up 11% year-on-year. The bank's consolidated pre-tax profit is targeted at VND9.5 trillion ($404.8 million), an increase of 50% from 2022.
Le Hoang Diep Thao, founder & CEO of King Coffee
Le Hoang Diep Thao, founder and CEO of the King Coffee brand, was born in 1973 into a gold and silver trading family in the Central Highlands province of Gia Lai. Living in the country's coffee capital, Thao saw the potential benefits of coffee in the highland province. From 1998 to the end of 2014, she was co-founder and co-owner of Trung Nguyen Group with her then husband Dang Le Nguyen Vu.
Starting her business in the coffee industry in the 90s, Thao has increasingly proved her outstanding mettle in the market. After separating from her husband, she opened her own coffee company, and King Coffee is a new page in her business career as CEO of TNI Corporation.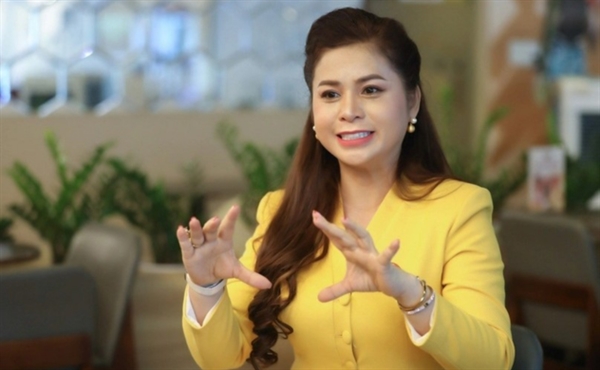 Le Hoang Diep Thao, founder and CEO of King Coffee. Photo courtesy of the company.
Talking about the name "King Coffee", the entrepreneur said she had the desire to build a legendary international coffee brand that is recognized in global markets.
King Coffee quickly resonated in the world coffee market after it was officially launched in the U.S. in October 2016. The brand is present in other major markets such as South Korea, China, Russia, Australia, Singapore and Dubai.
In July 2017, Thao brought King Coffee back to the domestic market. In a very short time, under her management, the company has successfully deployed a product distribution system throughout 63 provinces and cities nationwide, receiving warm responses from many Vietnamese coffee lovers.
King Coffee has made many remarkable achievements. Especially in mid-2022, it was voted by Global Business Reviews as the fastest growing coffee brand in the UAE.
Nguyen Thanh Phuong, founder & CEO of Kangaroo JSC
Nguyen Thanh Phuong, born in 1978, is founder and CEO of the Vietnam-Australia Refrigration Electrical Engineering Group JSC (Kangaroo JSC), which has become well-known for its Kangaroo brand over the years.
Unlike many other rich men, Phuong was born and grew up in a poor family by the Nhue River in the suburbs of Hanoi.When studying at the Hanoi University of Business and Technology, he and his friends took on different jobs just to get by.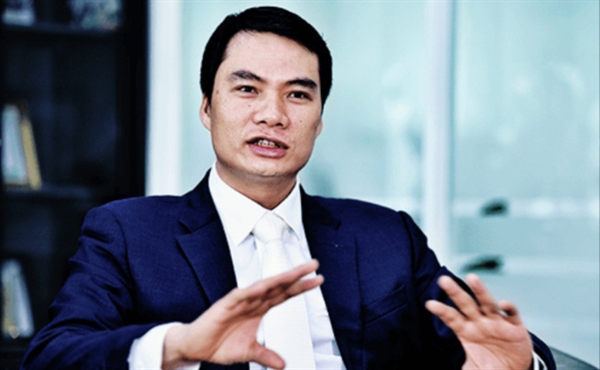 Nguyen Thanh Phuong, founder and CEO of Kangaroo JSC. Photo courtesy of the company.
He and his associates started their business in 2000 with more than 200 imported water purifiers. With initial capital of only VND148 million ($10,200 then), mostly borrowed, Phuong made Kangaroo JSC famous in Vietnam with water heaters and purifiers as its core business.
After more than 20 years, Phuong's company has rapidly developed into a major manufacturer of household appliances in Vietnam. Currently, he also holds the role of Global CEO of Kangaroo JSC.
Tran Huy Thanh Tung, CEO of Mobile World
Born in 1970, Tran Huy Thanh Tung, CEO of Mobile World Investment Corporation (MWG), holds a bachelor's degree from the University of Economics Ho Chi Minh City.
Tung is one of the five founders of the company, along with Le Quan, Nguyen Duc Tai, Dinh Anh Huan, and Dieu Chinh Hai Trieu. Chairman Nguyen Duc Tai once revealed that he spent six months persuading Tung to join Mobile World.
Before becoming CEO in March 2022, Tung held important positions in the corporation, such as head of the supervisory board and chairman of the audit committee. Since April 2019, he has been a non-executive board member of Mobile World.
The businessman currently holds more than 11 million MWG shares, or 0.76%, with a value of more than VND430 billion ($18.3 million).
Nguyen Van Khoa, CEO of FPT Corp.
Nguyen Van Khoa, born in 1977, has been CEO of Vietnamese tech giant FPT Corporation since March 2019.
When he was 20 years old, he was a technical supporter at "Tri tue Viet Nam" (Vietnam Talent), the first intranet network in Vietnam. From 1998 to 2003, he served as project manager, and then head of the advertising and development and technical support divisions at FPT Internet Center under FPT Corp.
He was director of the Infrastructure Management Center of FPT Telecom from 2003-2005, deputy sales director at FPT Telecom Hanoi and director of FPT Telecom Hai Phong from 2006-2007, and CEO of FPT International Telecom Company Limited under FPT Telecom from 2008-2010.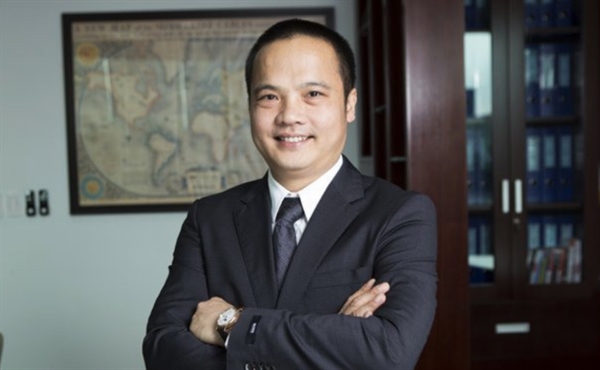 CEO of FPT Corporation Nguyen Van Khoa. Photo courtesy of the company.
In 2012, he was appointed CEO of FPT Telecom at the age of 35, leading a contigent of 14,000 employees, and becoming one of the youngest leaders of the top tech corporation in Vietnam.
As CEO of FPT Telecom, Khoa and other key managers came up with new decisions and visions, helping the unit maintain its position as one of the top three internet service providers in Vietnam, with telecoms, internet and television infrastructure covering all 63 provinces and cities across the country.
In March 2018, he was named deputy CEO of FPT and CEO of FPT Information System Company (FPT IS). One year later, Khoa officially became CEO of FPT Corp.
The list of 7X entrepreneurs also includes Do Ngoc Quynh, former acting CEO of top Vietnamese securities broker VNDirect and now general secretary of the Vietnam Bond Market Association (VBMA), and Tran Ngoc Tam, CEO of Nam A Bank.
Source: The Investor
Same category news