Accor & Ennismore expand their footprint across Vietnam with three new hotels
Dai Le
Tuesday |

10/18/2022 21:05
---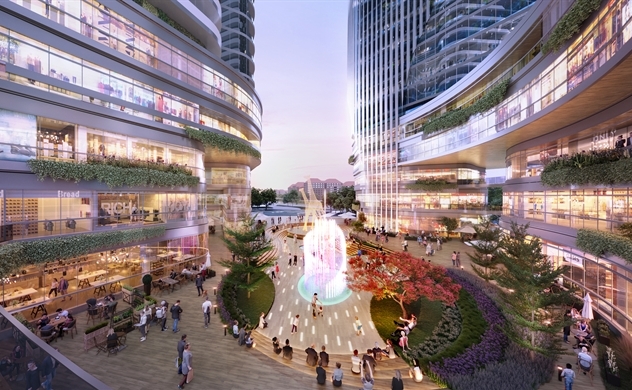 Swissôtel Hai Phong Riverfront
Ennismore's Hyde Danang Centre and Accor's Swissôtel Hai Phong RiverFront and Grand Mercure Phu Yen Boulevard Centre are set to debut in Vietnam.
Accor, the region's largest international hotel operator, and Ennismore, the fastest-growing lifestyle hospitality company, have signed three hotels with TNG Holdings Vietnam Group.
Accor will introduce Swissôtel Hai Phong Riverfront and Grand Mercure Phu Yen Boulevard Centre to the Vietnam network, while Ennismore will welcome its first property to Vietnam, Hyde Danang Centre. The openings will see the debut of the Swissôtel brand in Vietnam. 
Swissôtel Hai Phong Riverfront is expected to become a destination in itself, contributing to the growth of Hai Phong's tourism sector. Taking inspiration from the brand's Swiss roots, the hotel will offer a range of revitalising concepts centred around craftsmanship, sustainability and vitality.
Respected for its intelligent design, quality craftsmanship and mindful approach to sustainability, Swissôtel offers its guests peace of mind to explore the world, discover life's true rewards and embrace opportunities to 'live it well'. 
Grand Mercure Phu Yen Boulevard Centre will be situated in the South Central Province of Vietnam. Since its debut in the Asia Pacific region almost 20 years ago, the Grand Mercure Hotels and Resorts network today consists of more than 50 hotels that embrace local cultural traditions, cuisine and design.
Hyde Danang Centre will boast an iconic presence in the Danang skyline for visitors entering the city from the Dragon Bridge. First opened in 2005 as Hyde Lounge in Los Angeles, the brand has expanded to Hyde Hotels and Residences, Beach Clubs and Mixology Lounges.
The DNA of every Hyde property is consistent, but each property is designed with its location in mind, ensuring that no two Hydes are exactly alike.
Ennismore, originally founded in 2011 by entrepreneur Sharan Pasricha, and Accor entered into a joint venture in 2021, bringing together an unrivalled collective of global lifestyle brands, including Hyde.
Accor is the leading international hotel operator in Vietnam with 39 hotels currently operating and 50 projects in the pipeline.