Vietnam's Q3 inflation accelerates 3.18% from a year earlier
Khanh Minh
Tuesday |

09/29/2020 11:46
---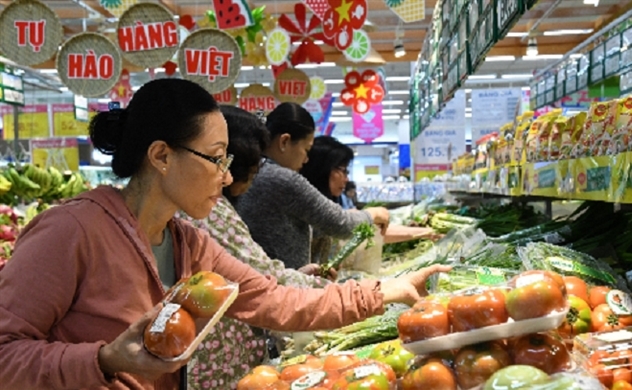 Sept. CPI growth was the lowest in the last four years. Photo by VnExpress.
The country's consumer price in the third quarter of 2019 grew 0.92 percent from previous quarter and 3.18 percent over the same period of previous year, General Statistics Office reported.
In September, inflation rose 0.12 percent over the previous month, the lowest level in the 2016-2020 period.
CPI in September increased mainly due to the price increase in educational service and the increase in electricity prices for daily life due to the need to use electricity in hot weather.
Domestic rice prices increased due to Vietnam's export rice prices at their highest levels since 2011.
In the price increase of 0.12 percent, 6 out of 11 major commodity and service groups having the highest increase in price. Education posted the highest price hike.
On average, in the first nine months of 2020, consumer price index increased by 3.85 percent year-on-year.
Average core inflation in the first nine months of 2020 increased by 2.59% over the same period in 2019.
► Vietnam's 9-month GDP growth falls to 9-year low at 2.12% on pandemic
► Vietnamese economy could be Asia-Pacific region's second best performer this year