Vietnam's phone exports top $25.1 billion, up 14.2 percent in 1H
Phung My
Thursday |

07/15/2021 22:12
---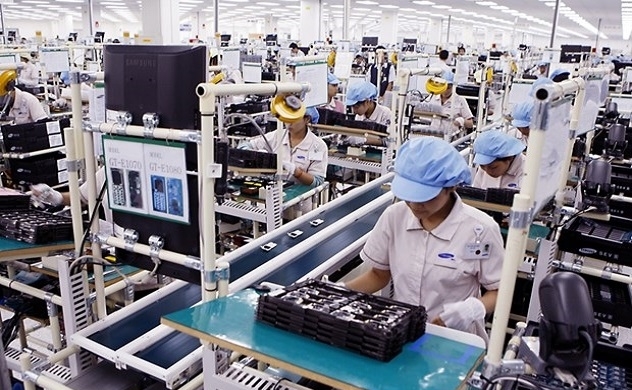 Mobile phones and spare parts register the biggest export value of 25.1 billion USD in the first half of 2021. Photo: VNA.
Phones and components registered the biggest export value of $25.1 billion, accounting for 15.9% of the total revenue in the first half of 2021, according to the Ministry of Industry and Trade.
Despite pandemic, the Southeast Asian economy recorded 25 products with exports turnover of more than $1 billion in the first half of 2021, contributing 88.9 percent of the overall export value in the period.
Electronics, computers, and components became the second-largest earner with $23.7 billion, an increase of 22.1% year on year, while machinery, equipment, tools, and spare parts raked $17 billion, up 63.4%.
The exports of textile and garments brought the country $15.2 billion, up 14.9%, while footwear export reached $10.4 billion, up 27.8%. 
In the reported period, the country's export turnover was estimated at $157.6 billion, up 28.4% over the same period of last year. The U.S. was Vietnam's largest export market with a turnover of $45.1 billion, up 43.3% from a year ago, according to the industry and trade ministry.
Vietnam's exports to China increased 25.1% to $24.6 billion. Exports to the EU market rose 17.4% to $19.3 billion and exports to the ASEAN market reached $13.8 billion, up 26.3%.
► Samsung among companies in HCMC ordered to suspend operations on COVID-19
► Vietnam reports 6-month trade deficit at $1 bln vs $5.86 bln surplus