Vietnam's living cost rises 0.62 percent in July
Bich Phuong
Friday |

07/30/2021 08:48
---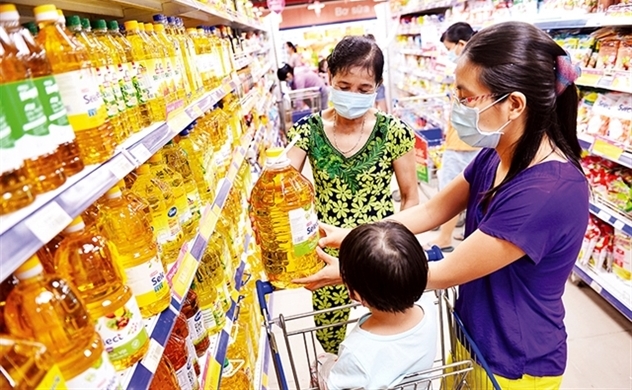 Photo: nhandan.vn
July consumer price index rose 0.62 percent against the previous month and picked up 2.25 percent compared to December last year, according to data from the General Statistics Office.
The inflation rate in July witnessed a year-on-year increase of 2.64 percent. 
In the previous seven months, the average CPI growth rose 1.64 percent compared to the same period last year, the lowest figure recorded since 2016. Core inflation was up by 0.89 percent. 
Among 11 baskets of goods and consumption services, the prices of seven groups increased including transport up 2.36 percent, housing and building material up 0.88 percent, restaurants and food services up 0.67 percent, beverage and tobacco up 0.18 percent, household commodity and equipment up 0.06 percent, education up 0.03 percent and medicine and health service up 0.03 percent.
The prices of culture, entertainment and tourism, telecommunications, garments, headwear and footwear witnessed respective decreases of 0.1 percent, 0.05 percent and 0.03 percent. 
Source: GSO, VGP