Vietnam's Jan.-June trade surplus with the U.S. widens to $37.3 bln
Van Dat
Tuesday |

07/13/2021 16:01
---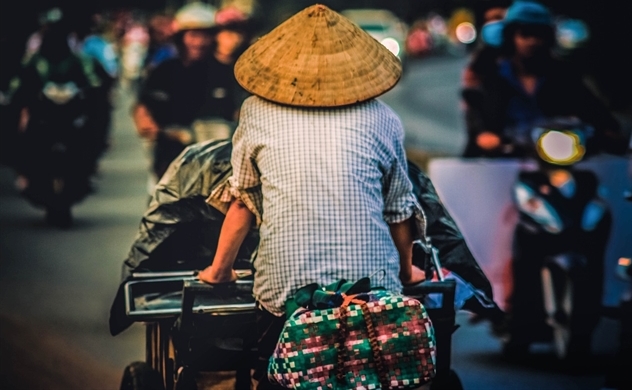 Photo: Pixabay.com
Vietnam reported a trade surplus with the U.S. in the first half at $37.3 billion, much higher than $22.9 billion surplus recorded a year earlier, according to Ministry of Industry and Trade.
Despite the negative impacts from the COVID-19 pandemic, Vietnam's trade surplus with the state in the reported period increased almost 23%.
The U.S. remained the largest export market of Vietnam, with $45.1 billion in export revenue in the first six months, up 43% from a year earlier, while Vietnam spent $7.8 billion for importing US goods, up 10.9%.  
However, Vietnam's trade deficit with China in the period widened to $29 billion from $15.3 billion deficit a year ago.
The Southeast Asian economy earned $24.6 billion from exporting to China, up 25.1% while spending $53.6 billion for importing goods from China, an increase of 53.6%. China has remained a the largest import market of Vietnam.   
Generally, in the first 6 months of 2021, Vietnam suffered a trade deficit of $1.47 billion. The domestic economic sector recorded a trade deficit of $15.01 billion while the FDI sector had a trade surplus of $13.54 billion. In 2020, the domestic sector recorded a trade deficit of $10.2 billion, according to the industry and trade ministry.
Vietnam's bigger trade gap with the U.S. has prompted the President Joe Biden's administration debating whether to impose tariffs on Vietnam for currency moves deemed unfair and restricting to American firms.
During the last days of President Donald Trump's presidency in January, the US condemned Vietnam's currency measures as unfair and restricting to American firms, but refrained from imposing punishing penalties on the country.
Vietnamese officials have recently held a virtual meeting with the U.S. Trade Representative's office to discuss timber exports and other trade issues, according to Bloomberg.
► US considers to take step toward tariffs on Vietnam, Bloomberg says
► Vietnam reports 6-month trade deficit at $1 bln vs $5.86 bln surplus