Vietnam's inflation rate lower than other countries in Southeast Asia
Thuy Dung
Tuesday |

11/08/2022 14:26
---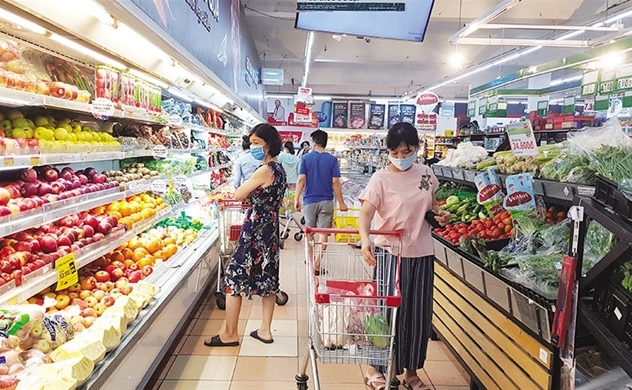 Photo: VIR
Vietnam's inflation rate over the first nine months was estimated at 4 percent, which is relatively lower than the figures recorded in other nations in the Southeast Asia, Financial Times reported.
During the January-September period, the inflation rates in Indonesia, Thailand and Singapore reached 6 percent, 6.4 percent and 7.5 percent, respectively.
Meanwhile, in other nations in Europe, Africa, and South America, the inflation rates recorded double-digit numbers such as Pakistan (more than 23 percent), Ethiopia (nearly 31 percent), Russia (14.2 percent), Ukraine (nearly 25 percent), Germany (above 10 percent), the United Kingdom (over 10 percent), Argentina (83 percent) and Venezuela (over 114 percent). 
[Viet Nam's inflation rate lower than other countries in Southeast Asia - Ảnh 3.]
The forecasted inflation rates in Indonesia, Singapore, Vietnam, Thailand and China from January-October, 2023 - Source: Financial Times
Economists have forecasted Viet Nam's inflation will be kept at around 3.3-3.8 percent this year, similar to the target of below 4 percent capped by the National Assembly.
A World Bank economic update for Vietnam forecasted that GDP growth is predicted to surge from an estimated 2.6 percent in 2021 to 7.5 percent in 2022, while inflation is projected to average 3.8 percent over the year.
HSBC lowered its forecast on Vietnam's inflation rate in 2022 to 3.5 percent from its earlier prediction of 3.7 percent due to the stable domestic food prices, according to a report released by the bank in June.
Focus Economics Consensus Forecast panelists expected that inflation in Vietnam will reach 3.6 percent in 2022 and 3.8 percent in 2023.
The consumer price index (CPI) posted a year-on-year growth of 2.89 percent in the first 10 months of 2022 while core inflation rose 2.14 percent, the General Statistics Office (GSO) revealed.
Source: VGP