Vietnam's industrial output projected to grow 7-8% in 2022
Xuan Thinh
Monday |

01/10/2022 14:11
---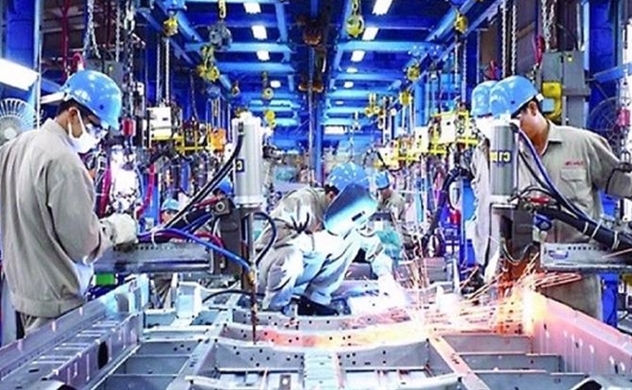 Photo: Vneconomy.vn
Vietnam government is targeting 2022 industrial output growth of 7-8%, faster than last year's 4.8% increase, according to a government official.
The Southeast Asian economy is expecting exports to grow 6-8% this year while maintaining a trade surplus in 2022.
Last year, the country's trade revenue reached a record of nearly $670 billion, up nearly 23% from a year earlier. The achievement put Vietnam in the group of 20 leading economies in terms of international trade.
Vietnam's 2021 exports were seen to have grown 19% to $336.25 billion. Its trade surplus was $4 billion in the year.
In 2021, industrial production expanded nearly 5%. Output of the processing and manufacturing industry increased by 6.37%, continuing to affirm its role as a driving force for the growth of the whole industry.
The electricity sector ensured a good balance of electricity to serve socio-economic development and people's daily life; put into operation 8 power projects with a total capacity of nearly 4,350 MW.