Vietnam's import and export revenue hits $700 bln
Thanh Dat
Friday |

12/16/2022 09:17
---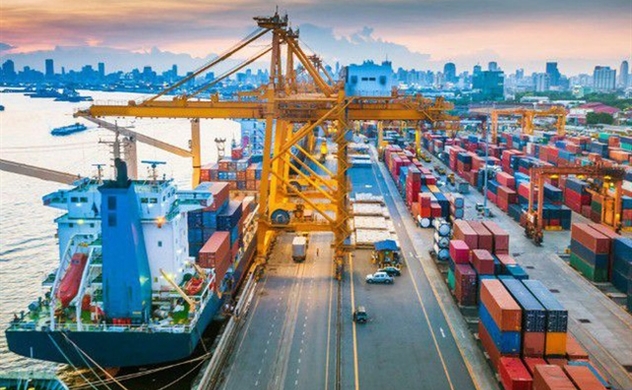 Photo: VGP
The value of all imports and exports of products from Vietnam hit $698.5 billion as of December 14 and surpass $700 billion by December 15, according to The General Department of Customs.
The country's overall import-export value after 11 months of 2022 reached $673.7 billion, up 11.8% (or $70.92 billion) from the same time in 2021
Which saw $331.51 billion in imports and $342.19 billion in exports. With this outcome, the trade balance is in excess of $10.68 billion, a sum that is much more than the total of $4 billion for the entire year of 2021.
Foreign direct investment (FDI) firms' total import-export value during the last 11 months increased by 12.1% (or $50.76 billion) over the same time in 2021, reaching $468.7 billion.
Domestic companies' import-export value was $205 billion, up 10.9% (or $20.16 billion) over the same time last year.
For many years, Vietnam's top export market has been the United States, while its top import market is China.
The export of products to the US market was $101 billion from January through November 2022, an increase of 17.7% (or $15.2 billion) over the same period in 2021.
Imports of products from China increased by 10% to $109.46 billion (equivalent to $9.93 billion).
As a result, in the first 11 months of 2022, both exports to and imports from China were valued at more than $100 billion, setting a new record.
Same category news