Vietnam's GDP growth to reach 7.2% in 2023: Standard Chartered
Que Anh
Monday |

01/09/2023 10:36
---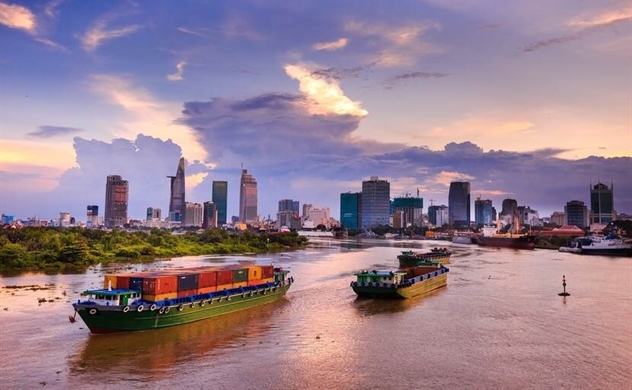 Image: ©Pixabay / Pixabay
Standard Chartered expects Vietnam's economy to develop rapidly, with a GDP growth rate of 7.2% in 2023 and 6.7% in 2024.
"We remain convinced that Vietnam has significant long-term economic potential." Tim Leelahaphan, the bank's economist for Thailand and Vietnam, said in the latest report, "Vietnam - Still enjoying high-growth status",
The macro indicators were still robust even if they slowed down in the fourth quarter of 2022. The second half of 2022 will see strong retail sales growth, which indicates that domestic activity has improved.
Foreign investment direct continues to increase, but the outlook will depend on the global economy. Inflation could pose a threat to Vietnam's continued recovery.
Inflation is anticipated to average 5.5% in 2023 and 2024 (as opposed to 3.2% in 2022) and peak at roughly 6% in the last months of the year. The fiscal deficit in Vietnam is likely to remain and act as an inflation factor.
Standard Chartered Bank thinks the State Bank of Vietnam to increase interest rates by 100 basis points in the first quarter of 2023 and maintain them there through the end of 2024.
With regard to inflation, the depreciation of the VND, and the risk of financial instability caused by risky loans in the real estate industry, the State Bank will continue to exercise caution, Mr. Tim mentioned.
The State Bank may increase its focus on conserving the stability of the dongs as long as this does not reduce the competitive market.
The State Bank's first focus is expected to be increasing its foreign exchange reserves. The dongs are expected to be supported by the current account's improvement and the tourism recovery.
By the end of 2023 and the end of 2024, the USD/VND exchange rate is expected to be VND 23,400 and VND 23,000, respectively.
Source: VnEconomy
Same category news