Vietnam's FDI inflows slightly fall to $19 billion in eight months
Khanh Minh
Saturday |

08/28/2021 12:47
---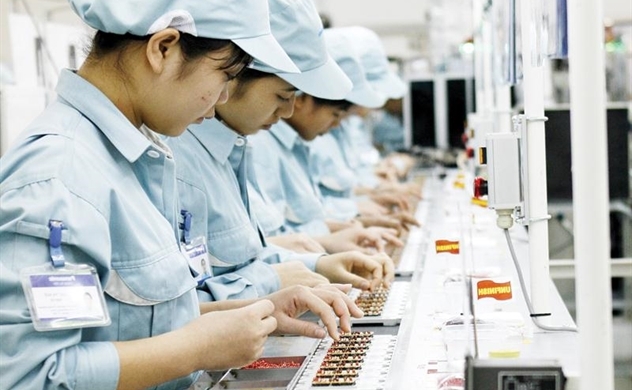 Photo: chinhphu.vn
Foreign investment inflows to Vietnam reached $19.12 billion in the first eight months, down 2.1 percent against the same period last year, according to the Ministry of Planning and Investment.
Foreign investors pledged to pour $11.33 billion in newly-licensed 1,135 projects, a year-on-year increase of 16.3 percent in terms of capital volume.
Foreign investors also committed to investment additional $5 billion in 639 existing projects, down 11 percent ​​in number of projects and up 2.3 percent in capital over the same period.
There were 2,720 instances of capital contribution and share purchases by foreign investors, with $2.81 billion, down 43.4 percent in number and 43.4 per cent in capital on-year.
The processing and manufacturing industry took the lead among 18 sectors in attracting foreign investment with nearly $9.3 billion, making up 48.4 percent, it was followed by electricity production and distribution $5.5 billion, real estate $1.6 billion and retail sales $734 million. 
Among 92 nations and territories investing in Vietnam, Singapore ranked first with $6.2 billion, accounting for 32.5 percent, followed by Japan $3.2 billion and the Republic of Korea $2.4 billion. 
The southern province of Long An was the leading locality in attracting FDI with the registered capital valued at $3.6 billion, making up 18.9 percent.
Ho Chi Minh City and the southern province of Binh Duong occupied the second and third positions with $2.2 billion and $1.7 billion, accounting for 11.4 percent and 8.7 percent, respectively. 
Meanwhile, disbursed volume over the last eight months rose by 2 percent to at $11.58 billion, an encouraging signal amidst complex developments of the COVID-19 pandemic.
Source: VGP