Vietnam's eight-month trade surplus adjusted to $13.5bln
Bich Phuong
Monday |

09/14/2020 22:53
---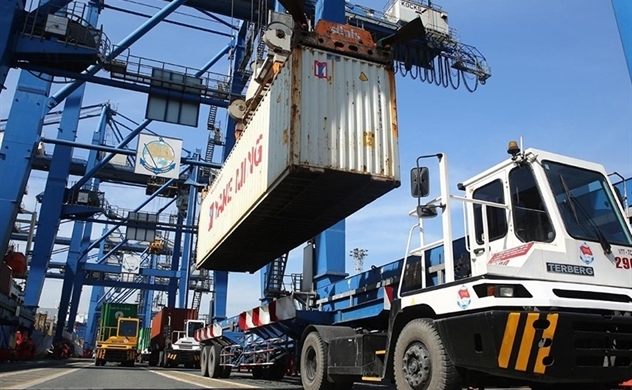 Vietnam reports $13.5 billion trade surplus despite pandemic. Photo: Vietnam News Agency
Data from the General Department of Customs reported Jan.-Aug. trade surplus at $13.5 billion, higher than $11.9 billion surplus estimated earlier by the General Statistics Office.
The Southeast Asian country's trade surplus has widen to $13.5 billion, nearly 2.5 times higher than a year earlier, despite impacts from Covid-19 pandemic.
Total trade revenue in the first eight months of the year reached $336.92 billion. Exports reached $175.36 billion, up 2.3% and imports was reported at $161.9 billion, down 2.4%.
In the reported period, phones and components continued to be the biggest earner bringing home nearly $31.6 billion.
Imports of computers, electronic products and components reached $38.75 billion, up 15.6% and remains the largest import commodity group.
In August alone, the trade reached $50.4 billion, including $27.7 billion export revenue, up 11.4% and $22.7 billion in imports, up 2.8% over the previous month.
In August, there were 6 other export commodity groups with a turnover of over $1 billion, including phones and accessories, $5.35 billion, up to 24.8% compared to July 2020; computers, electronic products and components $4.2 billion, up 3.4%; textiles and garments reached nearly $2.97 billion, down 2.5%; machinery, equipment, tools and spare parts reached nearly $2.7 billion, up 17.6%.
► Vietnam's eight-month trade surplus widens to nearly $12bln