Vietnam's economy increases tenfolds in 12 years
Thanh Truc
Friday |

01/06/2023 15:23
---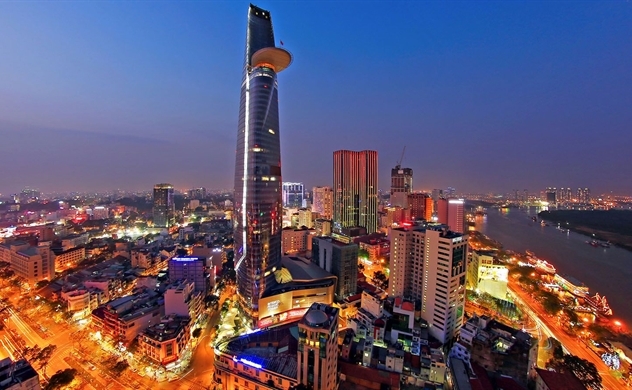 Photo: Internet
Vietnam's economy worth $409 billion in 2022, almost ten times what it was in 2000, according to the Government News Website.
At current exchange rates, the GDP per capita in 2022 is estimated to be VND95.6 million, or $4,110, up $393 from 2021.
The South Central province of Khanh Hoa recorded GDP growth of 20.7 %, followed by Bac Giang (19.3 %), Da Nang (14.1 %), Hau Giang (13.9 %), Hung Yen (13.4 %), Can Tho (12.6 %), Thanh Hoa (12.5 %), Hai Phong (12.3 %), Lam Dong (12.1 %), Vinh Long (11.3 %), Quang Nam (11.2 %), Ha Nam (10.8 %), Quang Ninh (10.2 %).
The country's two largest economic centers, Ha Noi and Ho Chi Minh City posted GDP growth rates of 8.9 % and 9.03 %, respectively.
Since Vietnam's GDP growth is strong, inflation and other factors affecting the Vietnamese economy are much less severe than in neighboring countries and other nations in the region, according to Andrew Jeffries, Country Director of the Asian Development Bank in Vietnam, in a recent interview with VGP.
Vietnam hiked policy rates twice and broadened the band for the Vietnam Dong to fluctuate versus the US dollar, he added.
Vietnam's public debt-to-GDP ratio was 43 %, which is comparatively low compared to many other nations, and this has kept the country stable.
The International Monetary Fund expected in June that Vietnam's GDP will reach $571.1 billion by 2025, overtaking two other regional neighbors - the Philippines and Singapore - to become Southeast Asia's third biggest economy.
Given the global challenges, the government has targeted a GDP growth rate of 6.5% for 2023, raising GDP per capita to around $4,400.
Source: VGP
Same category news