Vietnam's economy expected to grow 7.6% in 2021 on successful COVID-19 containment: HSBC
Xuan Thinh
Wednesday |

01/13/2021 23:00
---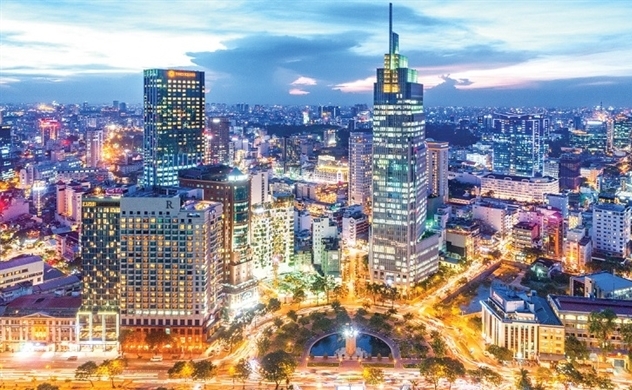 Photo: Nhan Dan
Despite lingering headwinds, Vietnam's GDP is expected to grow 7.6 percent in 2021 thanks to the benefit from numerous FTAs, consistent FDI inflows and a tech-led recovery, according to a HSBC report.
The Southeast Asian economy is forecast to rebound robustly while inflation pressure is likely to continue to moderate at around 3.3 percent in 2021, comfortably below the State Bank of Vietnam's 4 percent inflation ceiling. 
In 2021, Vietnam's trade should benefit from multiple free trade agreements, including EVFTA, RCEP and recently-signed UKVFTA.
Lower tariffs and greater access to major markets will give a comparative advantage to Vietnamese exporters and help diversify their export destinations, while FDI inflows should continue, as the country remains an attractive investment spot, HSBC said.
Despite unprecedented challenges, Vietnam's economy has shown remarkable resilience. It is one of the few economies in 2020 to clock in positive growth - at a rate of 2.9 percent thanks to a confluence of positive factors including successful early virus containment, quick resumption of work and booming electronics exports.
Vietnam's external sector has been able to withstand supply chain disruptions and is on a steady recovery path. Meanwhile, domestic demand also held up well, with relatively resilient private consumption, thanks to minimal virus disruption. 
In 2020, Vietnam's trade surplus with the US has widened to a new record level of $57 billion as of November 2020, leading to an overall trade surplus of nearly $20, a 70 percent increase from 2019.
In October, Vietnam's Ministry of Planning and Investment proposed a 6.5-7 percent growth target for 2021-25, with GDP per capita target of $4,700 to $5,000 by 2025.
In the first week of 2021, the government set its 2021 growth target at 6.5 percent. Over the medium term, Vietnam strives to become an upper-middle country by 2030 and ultimately a high-income one by 2045.
► Vietnam 2020 trade surplus widens to nearly $20 billion despite pandemic
Hot news of the day
Latest news