Vietnam's economic growth expected at 5.5% in 2022: World Bank
Khanh Minh
Friday |

01/14/2022 09:53
---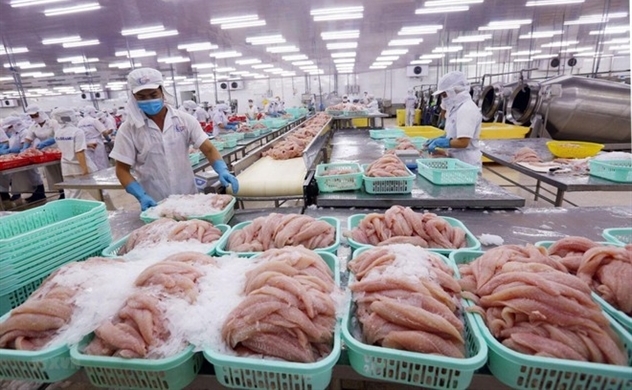 Photo: anninhthudo.vn
Vietnam's economic recovery is likely to accelerate in 2022 as GDP growth is expected to rise to 5.5% from 2.6% in 2021, according latest forecast from World Bank.
According to World Bank, the country's GDP could rebound from 2.58 percent in 2021 to 5.5 percent in 2022 but risks to the downside are high and warrant proactive response by the authorities.
The economy is projected to grow by about 5.5 percent in 2022 and thereafter to stabilize at around 6.5 percent. This projection assumes that the pandemic will be under control both domestically and internationally.
This growth rate is much weaker than the 6.8 percent GDP growth rate we had projected in December 2020. The first semester of 2021 held the promise of a full rebound back to the pre-COVID era, with a strong GDP growth of 5.6 percent.
However, the lockdowns led a -6.2 percent Q3 GDP contraction, one of the most severe contractions in the past four decades, as both the manufacturing and services sectors were hit hard.
Assuming the COVID-19 pandemic will be brought under control at home and abroad, the forecast envisions that Vietnam's services sector will gradually recover as consumer and investor confidence firms, while the manufacturing sector benefits from steady demand from the United States, the European Union, and China.
The fiscal deficit and debt are expected to remain sustainable, with the debt-to-GDP ratio projected at 58.8 percent, well below the statutory limit.
The country's international reserves rose by $12.3 billion since December 2020, reaching $107.7 billion (equivalent to 3.7 months of imports) in total by the end of September 2021.
The steep current account deterioration is expected to be offset by a large surplus in the financial account thanks to resilient, albeit slightly lower FDI and large short-term capital inflows.