Vietnam's credit growth up 5.1 pct as of June 15 from end-2020
Khanh Minh
Monday |

06/21/2021 17:48
---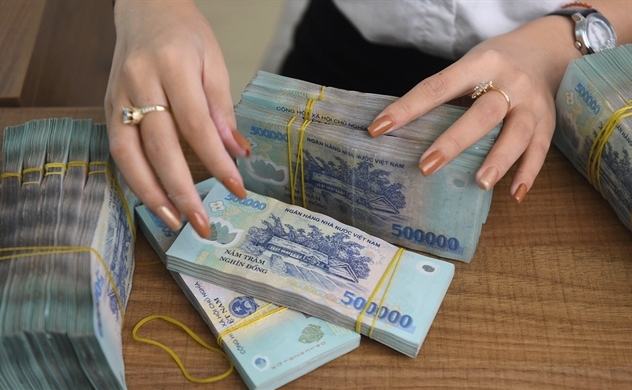 An employee counts Vietnamese banknotes at a bank in Hanoi. Photo by VnExpress/Giang Huy.
Total loans of Vietnam's banking system as of June 15 from end-2020 expanded 5.1 percent, State Bank of Vietnam's Deputy Governor told local media on Monday morning.
The rise was double the rate recorded in the same period last year. Money supply rose 14.3% as of mid-June and increased 3.96% from end-2020. The credit growth of the economy has gradually recovered since mid-2020.
According to the central bank, six-month bank loan interest rates has eased as targeted by the Government. Lending rates have dropped to a range of 3%-6% in the first half of this year. The rates are in line with central bank's goal.
By the end of 2020, outstanding credit to the economy has reached more than VND9,192 trillion. Thus, it is estimated that since the beginning of the year, the credit institution system has injected more than VND 460,000 billion of credit into the economy.
As of May 31, credit institutions have restructured the repayment term for 257,602 customers with outstanding loans of VND336,663 billion; exempt, reduce, lower interest rates for 676,690 customers with outstanding loans of more than VND1,270 trillion.
Latest news