Vietnam's credit growth to reach 13% in 2021: central bank survey
Xuan Thinh
Wednesday |

07/07/2021 21:11
---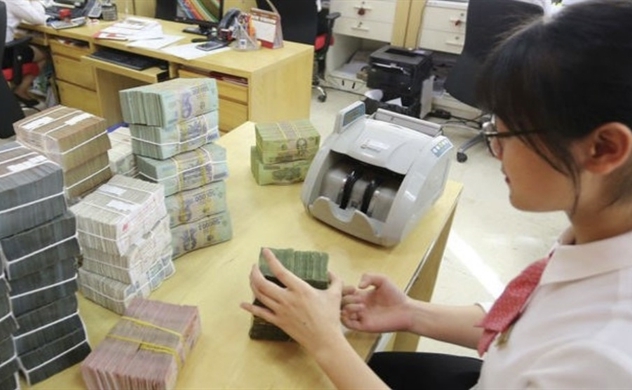 Photo: tapchitaichinh.vn
Bank credit was seen increase 4.7% in the third quarter and 13% in 2021 despite pandemic, according to a recent survey conducted by the State Bank of Vietnam.
Capital mobilization of the entire credit institution system was forecasted to increase by an average of 5.5% in the third quarter and 12% in 2021, equivalent to the expectation in the previous survey.
In the previous survey, 2021 credit growth was seen at 14.7%. When the pandemic has become worsened, credit institutions lowered their credit growth forecasts for 2021.
According to the central bank, as of June 15, the total payment means increased by 3.96% compared to the end of 2020 and increased by 14.27% over the same period in 2020.
As of end-2020, outstanding credit to the economy has reached more than VND9,192 trillion. It is estimated that since the beginning of the year, the credit institution system has injected more than VND460,000 billion into the economy.
As of May 31, credit institutions have restructured debt repayment terms for 257,602 customers with outstanding loans of VND336,663 billion, exempted or reduced interest rates for 676,690 customers with outstanding loans of more than VND1,270 trillion.
Same category news
Hot news of the day
Latest news