Vietnam's 9-month trade surplus widens to nearly $17bln despite trade restrictions
Bich Phuong
Tuesday |

09/29/2020 13:13
---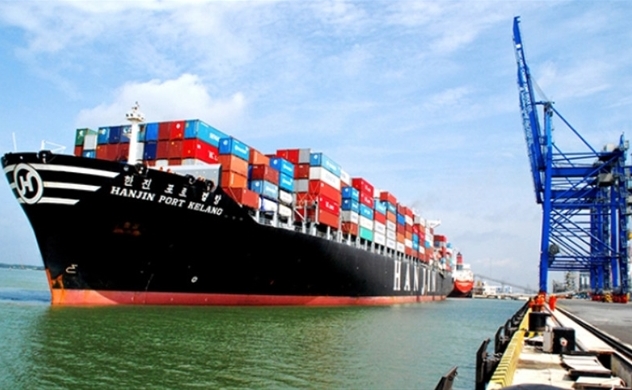 Photo copied by VietnamFinance
Despite trade restrictions due to pandemic, Vietnam has recorded a trade surplus of $16.69 billion in the first nine months of 2020, according to latest data from the General Statistics Office.
The figures were much higher than achievement in 2019. Trade surplus of nine months of 2019 was $7.27 billion.
Domestic sector has shown a bold role in the economy's trade activities in the reported period. Total trade revenue in the Jan.-Sept. period was estimated at $388.73 billion, up 1.8 percent from a year earlier.
Exports reached $202.86 billion, up 4.2 percent while imports hit $185.87 billion, down 0.8 percent from a year ago.
During the past nine months, the domestic sector continued to be the driving force for the economy's export growth. Local companies' exports reached $71.83 billion, an increase of 20.2 percent on-year, accounting for 35.4 percent of the total export revenue.
The foreign investment sector recorded an export revenue at $131.03 billion, down 2.9 percent, accounting for 64.6 percent of total exports.
Thirty items had export turnover from $1 billion, accounting for 91.3 percent  of the total export turnover. Of them, five items having turnover of $10 billion, GSO reported.
In the third quarter, export turnover reached $80.07 billion, up 11% over the same period last year and up 34% against the second quarter of 2020. Imports reached $68.54 billion, up 3 percent on-year.
In September, the Southeast Asian economy recorded a surplus of $3.5 billion, with $27.5 billion in exports and $24 billion in imports.
► Vietnam's Q3 inflation accelerates 3.18% from a year earlier