Vietnam's 10-month foreign investment drops nearly 20% to $23.4bln
Khanh Minh
Tuesday |

10/27/2020 15:01
---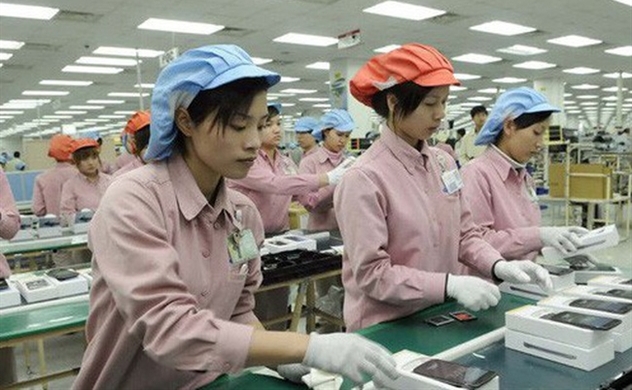 Photo: cafeF
Vietnam attracted $23.4 billion FDI during the first ten months of the year, down 19.4 percent from a year ago on pandemic, according to data from Ministry of Planning and Investment.
Of the amount from the newly registered capital, adjusted and contributed capital, and share purchasing, disbursed capital was estimated at $15.8 billion, down 2.5 percent from the same period in 2019.
During the reported period, 2,100 new foreign enterprises were licensed, down 32.1 percent from a year earlier. The total registered capital reached $11.66 billion, down 9.1 percent over the same period in 2019.
Regarding the adjusted capital, 907 FDI firms registered to adjust the investment capital, down 20.8 percent.
For capital contribution and share purchase, 5,451 enterprises got its capital contributed and shares purchased by foreign investors, down 27.4 percent over the same period. The total value of capital contribution was $6.11 billion, down 43.5 percent.
The amount of capital contribution and share purchase in total investment capital dropped to 26 percent in the first 10 months from 37.1 percent in 8 months of 2019.
The processing and manufacturing sector was the biggest FDI earner with $10.7 billion, accounting for 45.7 percent of total investment capital.
Electricity production and distribution was the second with $4.8 billion, accounting for 20.5 percent of total registered investment capital. Real estate, wholesale and retail got a total registered capital of nearly $3.5 billion and $1.4 billion, said the ministry.
Singapore was Vietnam's biggest investor with a total investment of $7.51 billion, accounting for 31,9 percent of the country's total investment.
South Korea came second with a total investment of $3.42 billion, accounting for 14.6 percent. China ranked third with $2.17 billion.
Same category news
Latest news
Reuters | Alexandra Alper, Humeyra Pamuk