Vietnam reports 6-month trade deficit at $1 bln vs $5.86 bln surplus
Van Dat
Monday |

07/12/2021 20:23
---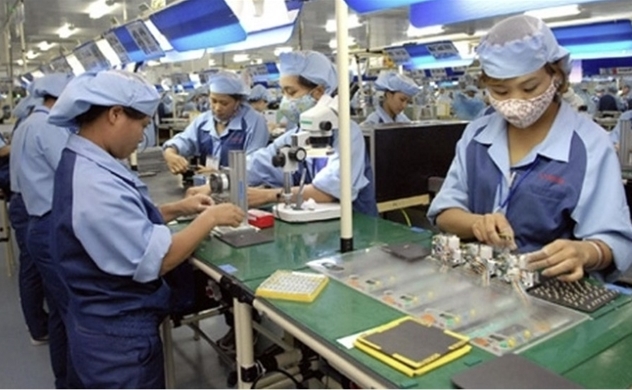 Photo: nhandan.vn
Vietnam's trade balance was in an estimated $1 billion deficit in the first half vs $5.86 billion surplus a year earlier, according to data from the General Department of Vietnam Customs.
However, the bilateral trade revenue in the reported period expanded 33% year-on-year to $317.6 billion,  with $158.3 billion in export, up 29%, and $159.3 billion in import, up 36%.
In June alone, the Southeast Asian economy recorded a trade deficit of $450 million from a nearly $2 billion surplus a year ago. The month's total trade reached $54.85 billion, an increase of 27% year-on-year, with $27.2 billion in exports and $27.65 billion in import revenue.   
The FDI sector continued to be a growth driver of the economy with an estimated trade surplus of $13.2 billion in the Jan.-June period, which almost the same as a surplus recorded officially a year ago.
Total trade of the foreign sector in the six months increased 37% to $219.8 billion, with $116.5 billion in exports, up 34%, and $103.3 billion in imports, up 39.7%.
In June alone, the foreign direct invested sector recorded a trade surplus of $1.62 billion, lower than the $3 billion surplus reported officially in June 2020. Total trade value in the month was estimated at $37 billion, up 29% from 2020, with $19.3 billion in exports and $17.68 billion in imports.
► US considers to take step toward tariffs on Vietnam, Bloomberg says