Vietnam reports $2.53 bln trade surplus in four months
Khanh Minh
Friday |

05/06/2022 14:13
---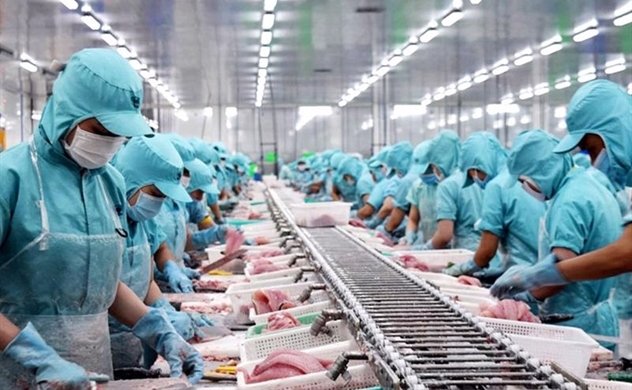 Photo: vneconomy.vn
Vietnam recorded $1.07 billion trade surplus in April, pushing the four month trade surplus to $2.53 billion, according to data from the General Statistics Office.
In the reviewed period, the domestic sector suffered a trade deficit of $9.2 billion, while the foreign-invested firms enjoyed a surplus of $11.73 billion.
Export revenue in April reached $33.26 billion, down 4.2 percent from the previous month but up 25 percent year on year. The figure hit $122.36 billion in the first four months, a rise of 16.4 percent over the same period last year.
So far this year, 22 goods groups have seen export revenue exceeding $1 billion, including five each with a revenue of over $5 billion.
Exports of fuel and mineral products accounted for 1.3 percent of the total export revenue, while contribution from processing sector is 89 percent, and that of the agro-forestry and fisheries sectors, 6.8 percent and 2.9 percent.
According to the GSO data, the country's imports were $32.19 billion in April and $119.83 billion in four months, mostly production materials.