Vietnam expects 2023 GDP growth at 6.5%
Xuan Thinh
Friday |

11/11/2022 15:59
---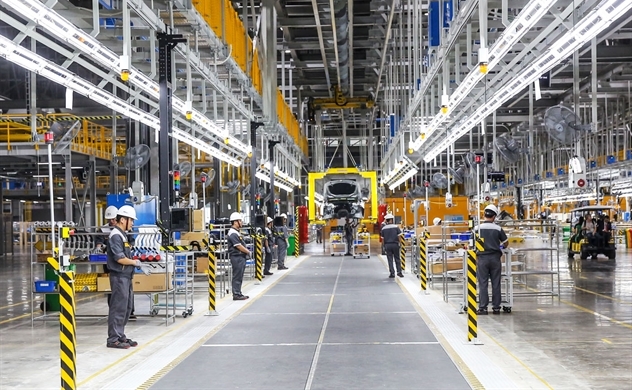 Photo: VNA
Vietnam's legislators have set 2023 economic growth target at 6.5% during a meeting on Thursday.
According to the Resolution on Socio-Economic Development Plan in 2023, GDP per capita will be $4,400, CPI will be 4.5%, and poverty will be reduced by 1-1.5%.
According to the Chairman of the Economic Commission Vu Hong Thanh, the GDP growth target in 2023 was calculated based on the local and international conditions, taking into account the benefits and drawbacks, as well as the 2021-2025 Socio-Economic Development Plan.
The 6.5% GDP growth objective indicates the government's intention to achieve long-term socioeconomic recovery and progress, as well as harmony and flexibility in meeting 2023 targets.
To meet the objectives, the NA emphasized the need to manage the pricing of vital items like electricity, gas, petroleum, and other necessities that sustain production and enterprises while also controlling inflation.