Vietnam cuts key rate by 100 basis points as economy slumps
Nguyen Dieu Tu Uyen - Nguyen Xuan Quynh
Wednesday |

03/15/2023 09:50
---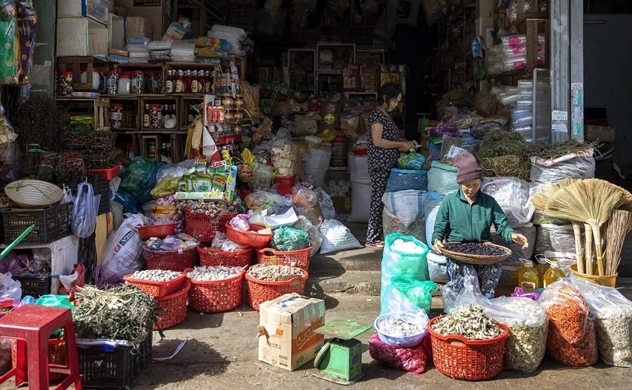 The new rates will take effect from March 15. Photo by BG Prime.
Vietnam's central bank unexpectedly cut its discount rate to 3.5% from 4.5% in an attempt to boost economic growth amid global uncertainties.
The State Bank of Vietnam also reduced the overnight lending rate in the inter-bank market by 100 basis points to 6% and lowered the cap on the lending interest rates for short-term loans in some sectors to 5% from 5.5%, it said in a statement on its website. The regulator kept the refinancing rate unchanged at 6%.
The new rates will take effect from March 15, it said in the statement.
The central bank, which raised rates twice last year, said while inflation is under control the nation's economy faces many difficulties. 
Nonetheless, the World Bank said Vietnam faces a risk of quickening inflation and the economy may slow to 6.3% this year from 8% in 2022, it said in a statement released at a Hanoi briefing this week.
The rate cuts follow Prime Minister Pham Minh Chinh's order to the central bank to take steps to lower lending interest rates to support businesses amid an uncertain global economic outlook. 
The central bank targets credit growth this year at about 14%-15%, with possible adjustments depending on the market situation, it said in January.
Vietnam has formed a steering committee on the restructuring of financial institutions led by the prime minister, according to a March 14 statement on government's website.
Source: Bloomberg
Same category news