Vietnam biggest city's economy expands 1.02% in 1H amid pandemic
Khanh Minh
Thursday |

07/02/2020 11:17
---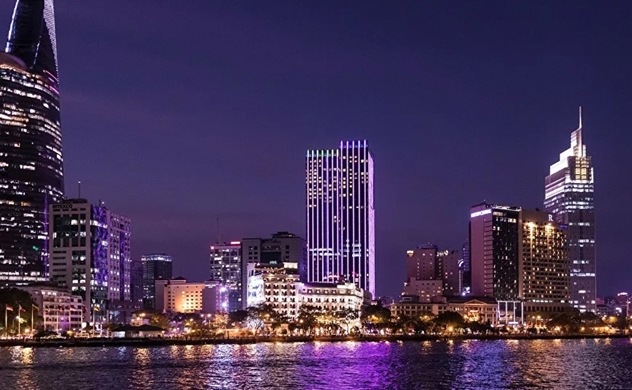 The total FDI capital injected into the city in the last six months was about $2 billion. Photo: Pixbay
Ho Chi Minh City, the development driving force of the country, has reported growth at 1.02 percent in the first half of this year, according to data from the Department of Statistics.
Amid difficulties due to the Covid-19 pandemic and oil price war the still managed to post positive economic growth which is a miracle, said Huynh Van Hung, Director of the Department of Statistics of Ho Chi Minh City.
During the reported period, total retail sales of consumer goods and services reached VND614.6 trillion ($26.5 billion), down 3.7 percent compared to the same period last year, of which the accommodation and catering industry decreased by nearly half.
Remarkably, tourism revenue decreased by more than 71 percent. Revenue of freight transport agency services was estimated at above VND116.95 trillion ($5 billion), down 2 percent over the same period.
The city welcomed 1.3 million foreign tourist in first six months, a decrease by nearly 70 percent.
The bright side amid the pandemic was that exports still increase compared to the same period, up 5.5 percent.
According to the report by the city's statistics office, there were more than 17,700 newly registered enterprises in the period, with a total registered capital of VND223.4 trillion ($9.6 billion).
The city recorded 533 newly registered FDI projects with a total capital of nearly $300 million, 93 times of projects adjusted capital for additional capital of nearly $200 million and more than 2,200 times of capital contribution and purchase of shares with a total amount of $1.52 billion.
The total FDI capital injected into the city in the last six months was about $2 billion.
► Da Nang's 1H economy contracts 3.61 percent, first time in two decades
► Vietnam posts 1.81 percent GDP growth in six months, ten-year low