Think tank forecasts 6.46 percent growth for Vietnam
VnExpress | Dat Nguyen
Sunday |

01/17/2021 15:20
---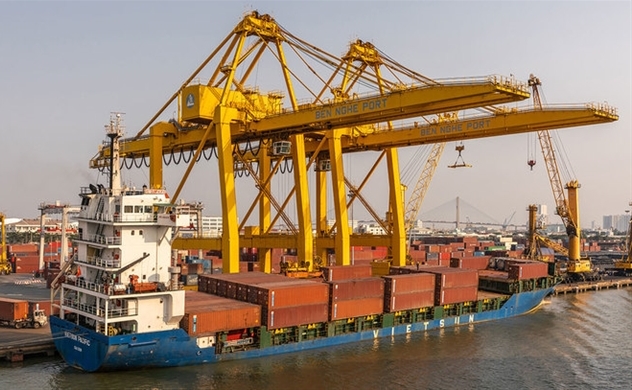 A container ship docks at Ben Nghe Port in Ho Chi Minh City. Photo by Shutterstock/Claudine Van Massenhove.
A government think tank has pegged economic growth at 6.46 percent this year thanks to the country's success in containing the Covid-19 outbreak and maintaining stability.
Vietnam is one of the fastest recovering economies in Asia, the Central Institute for Economic Management (CIEM) said in a report.
In the best case scenario, credit growth would be 13 percent against 10.1 percent last year, it said.
But it also warned of risks that could hamper growth, like the unpredictable global economic situation as the pandemic situation remains severe in many countries and possible anti-dumping and countervailing investigations by the U.S. and other countries.
Several international organizations have forecast a strong recovery for Vietnam this year, with lender HSBC forecasting growth of 7.6 percent. The International Monetary Fund and Asian Development Bank have forecast 6.5 percent and 6.1 percent growth.
The government has set a target of 6.5 percent.
Source: VnExpress
Hot news of the day
Latest news