Southeast Asia's growth leader in 2021 could be Vietnam
Thuy Dung
Thursday |

02/25/2021 09:43
---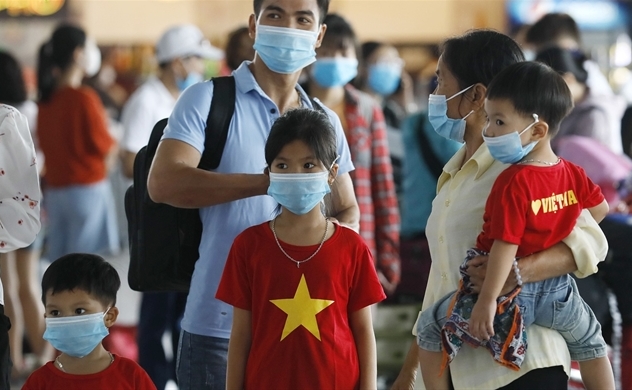 Photo: Nikkei
Southeast Asia's growth leader in 2021 may be Vietnam. The nation is reportedly targeting a 6.5 percent growth rate this year, according to Nikkei Asia's article.
The country managed 2.9 percent economic expansion last year thanks to its success in containing the virus-it has reported only about 2,100 cases-along with robust exports of electronics and other consumer products, the Nikkei Asia stressed. 
Vietnam's exports should continue to be supported by U.S. tariffs on Chinese goods, the article quoted the report of Gareth Leather, senior Asia economist at Capital Economics. 
Before the pandemic, Southeast Asia had achieved collective annual growth of about 5 percent for many years -- making it one of the world's best-performing regions. 
It became an attractive investment destination, with a relatively young population driving demand and providing plenty of manufacturing labor. Those advantages remain in play, but first the region needs to stamp out COVID-19.
Earlier at the Government's virtual conference with localities in late December 2020, Prime Minister Nguyen Xuan Phuc said that the Government targets to achieve an economic growth of at least 6.5 percent in 2021 and prepare fundamental factors to accelerate the growth pace from 2022 onward.
According to the Asian Development Bank, such growth rate would make the Vietnamese economy the highest growth in Southeast Asia, with the GDP growth expected to bounce back to 6.1 percent in 2021.
Meanwhile, in the latest World Bank's economic update for Vietnam "Taking Stock", the nation's prospects appear positive as the economy is projected to grow by about 6.8 percent in 2021 and, thereafter, stabilize at around 6.5 percent.
► Vietnam's 2021 GDP growth could reach 6.9%: report
Source: VGP