Reinvigorating Vietnam's export markets
NDO
Tuesday |

09/12/2023 14:08
---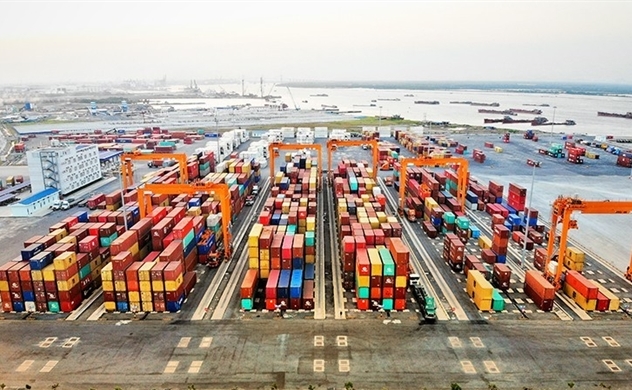 Photo by NDO.
A deceleration in exports is not only a matter of concern for businesses but also poses challenges for government agencies as exports constitute one of the three drivers of Vietnam's economic growth.
Many of Vietnam's key exports began to witness a sharp decline in orders due to tightened consumer spending in major markets and growing trade barriers in many countries around the world.
In the first half of 2023, Vietnam's total export and import value fell by 15.2%, with exports decreasing by 12.1% and imports by 8.2%. While foreign trade has improved in recent months, the total trade value during the first eight months of the year still dropped by 13.1%, with exports and imports down by 10% and 16.2% respectively.
Although the trade surplus has remained high, analysts said it is a cause for concern when exports have declined sharply, at times by double-digit percentages. Even during the 2008-2009 financial crisis, Vietnam's trade still managed to achieve double-digit growth.
The primary reason is usually attributed to consumer budget tightening in major markets. But a closer examination shows that the aggregate demand of Vietnam's major partners, such as the US, the EU, Japan and the Republic of Korea, has actually increased. For instance, US consumption is projected to rise by 2.3% in 2023 while the EU's economy is also forecast to grow by 1%.
The question is why Vietnam's goods have suddenly lost their market share significantly and what measures can be taken to rejuvenate the export markets.
During this challenging period, enterprises have focused on developing the domestic market to offset the reduced export revenue. While it is considered an appropriate strategy, it is not a long-term path for a developing economy like Vietnam. In the long run, the Vietnamese economy must still rely on the vast international market.
In order to restore the export markets and help boost economic growth, it is necessary to capitalise on the free trade agreements that have already come into effect to foster exports to untapped markets.
Furthermore, it is necessary to enhance the efficiency of goods clearance procedures between Vietnam and China, and accelerate the transition to official channels for both exports and imports.
For their parts, ministries and agencies should issue prompt warnings regarding trade defence lawsuits, guide enterprises to deal with such legal challenges and provide them with up-to-date information on new market requirements.
Source: Nhân Dân
Same category news