Overseas investment reach $534 million in 2022
Que Anh
Thursday |

12/29/2022 13:17
---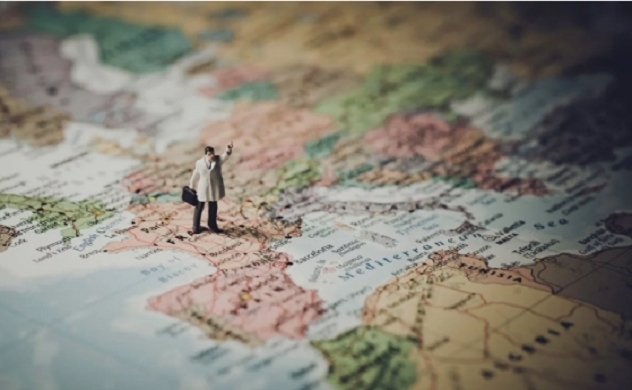 Illustration (Photo: Internet)
Vietnamese businesses have registered to spend roughly $534 million abroad in 2022. The total amount of new investment is roughly $426.6 million.
Vietnam's totally fresh and adjusted overseas investment capital would reach almost $534 million in 2022, according to the Foreign Investment Agency, Ministry of Planning and Investment. 
There were 109 projects were granted new investment registration certificates, with a total registered capital of nearly $426.6 million, a 78.7% increase in the number of projects and a 4.3% increase in capital over the same period; 26 projects with capital adjustments (up 18.2%), with a total investment capital increase of nearly $107.4 million.
There is one notable special case: this year's foreign investment capital is not very huge, but it has climbed significantly over the previous year. The reason for this is that the Vietnam Oil and Gas Group has cut the investment capital of the Oil and Gas Exploration and Development Project in Russia by around $1.2 billion in 2021.
As a result, after subtracting the additional $1.2 billion, the total newly adjusted foreign investment capital in 2021 is negative to $367 million.
According to the Foreign Investment Agency, Vietnamese businessmen would have invested overseas in 14 industries by 2022.
The processing and manufacturing industry leads the way, with 15 new investment projects and 4 capital adjustments totaling almost $251.9 million, accounting for 47.2% of total registered investment capital.
The real estate industry came in second, with two new projects and three capital adjustments totaling more than $76.8 million, accounting for 14.4% of total investment capital; it was followed by the wholesale and retail sectors; extractive, etc.
Singapore is leading the way, with 21 new investment projects and 3 capital adjustment projects totaling almost $79.5 million, accounting for 14.9% of total investment capital.
Laos comes in second with more than $70.5 million in total investment capital, accounting for 13.2% of total investment capital. Australia, the United States, Germany, etc.
Same category news