Listed companies' net profits continue to drop 4th consecutive quarter
Lam Hong
Tuesday |

11/21/2023 14:02
---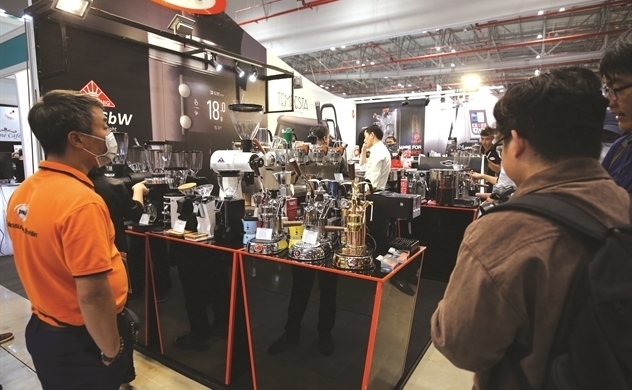 The third quarter did not go well when the total net profit of listed companies decreased for the fourth consecutive quarter.
In the third quarter, Ho Chi Minh City's Vice Chairman, Dinh Hong Ky, stated that production orders and market consumption remain low, with people tightening their spending. While some industries show some positive signs, efficiency remains low.
Consumer demand and exports weaken
SSI Research's third-quarter business results show that consumer industry groups are decreasing due to increased demand. Retail, personal and household goods, automobiles and spare parts, and food and beverages experienced a fourth consecutive quarter of decrease, with retail at -67.8%, personal and household goods at -41.4%, automobiles and spare parts at -54.5%, and food and beverages at -7%.
The real estate industry experienced a significant drop, with many leading businesses experiencing a decline in profits. Vinhomes, Kinh Bac Urban Development Corporation, Khang Dien, Phat Dat Real Estate, IDICO Corporation, and Novaland all experienced declines in financial revenue compared to last year's high. However, some businesses, such as VRE, Sunshine Homes, Nam Long, and An Gia, experienced growth.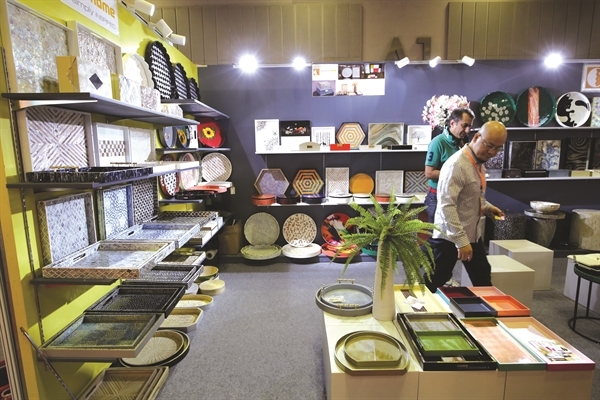 In 2024, VDSC experts forecast that total corporate profit will increase by 17%, compared to a decrease of 3% in 2023. Photo: Quy Hoa
Most businesses remain resistant to the decline in traction, particularly when facing low demand both domestically and internationally. This makes them reluctant to invest or borrow capital, despite banks offering preferential credit policies, highlighting the ongoing challenges faced by businesses in the current economic climate.
VNDIRECT's report indicates a negative situation, with a 5.5% decrease in total net profit for listed businesses in the third quarter, marking the fourth consecutive quarter of decline. Up to 46% of businesses reported lower results than expected, while only 13% exceeded expectations, according to VNDIRECT experts.
Due to an ongoing trend of interest rates rising by 0.2 percentage points to 6.8% in the third quarter, business operations are having difficulty because financing costs are eating up all operating profit despite the State Bank's policy interest rate cuts since March and returning to pre-COVID-19 levels.
The main growth driver of the market comes from the return of the oil and gas industry groups (+828% over the same period) and basic resources (+166%), which are recovering strongly as profit margins improve. significantly.
 
The Vietnamese economy saw significant growth in enterprises such as Binh Son Refining and Petrochemical, Vietnam Petroleum Group, Hoa Phat Group, Hoa Sen Group, Nam Kim Steel, Petroleum Drilling and Drilling Services, and the financial services industry. These enterprises regained positive profits after losses last year.
The financial services industry saw a 138% increase in Q4 2022, marking the second consecutive quarter of impressive profit growth. VDSC Securities Company forecasts that real estate, banking, and consumer goods industries will see over 30% growth, while the raw materials industry is expected to recover from losses in Q4 2022. 
Cautiously return to growth trajectory
"My partners and I are hoping now is the bottom point, so things will improve next year. Hopefully, there will be a new cycle in 2024 when the housing market warms up," said Mr. Dinh Hong Ky of HUBA.
 
Also with this optimistic spirit, in 2024, VDSC experts forecast that total corporate profits will increase by 17% compared to a decrease of 3% in 2023, and growth will come from more industry groups. Corporate profits are expected to improve sharply in 2024 in many industry groups, such as retail, steel, fertilizer, and seafood.
 
Forecasting the outlook for 2024, Mr. Frederic Neumann, Chief Economist of HSBC's Asia Economic Research Division, said that exports will increase in 2024 when demand returns, helping the Vietnamese economy grow stronger.
After overbuying during the pandemic, consumers turned to traveling and going to restaurants. But this situation will turn around next year when the structure of global economic growth changes. That is, services may slow down while production picks up again. "Consumers may return to shopping because they have not bought in the past 1–1.5 years," he said.
 
Mr. Michael Kokalari, CFA, Director of VinaCapital Macroeconomic Analysis and Market Research Department, expects EPS profit growth to recover 35% over the same period in the fourth quarter of 2023 and increase 20% in 2024, largely because the downturn in Vietnam's economy at the beginning of this year has ended. The evidence is that the GDP growth rate recovered from 3.3% over the same period in the first quarter to 4.1% in the second quarter and 5.3% in the third quarter.
 
"The main factor weighing on Vietnam's economy is slowing exports to the US, but data for October confirmed our recent assertions that Vietnam's manufacturing and export activity is picking up. sharp, reinforcing expectations that GDP growth will recover to 6.5% next year," said Mr. Michael Kokalari.
Organizations and businesses are cautious about the ongoing economic recession, geopolitical crisis, changing consumer behavior, and price competition from exporting countries for domestic export industries.
Vietnam's high economic openness heavily relies on exports, and if main export markets like the US, Europe, and China recover less than forecasts, they may reduce imports, affecting Vietnam's export growth. VDSC Securities Company predicts over 30% growth in projected profits in real estate, banking, and consumer goods industries, while the raw materials industry may be profitable again compared to the loss in Q4 2022.
Textile and garment enterprises' exports in the first nine months of 2021 were only $29.1 billion, far from the plan of $45–48 billion in 2023. The total demand is expected to be 5–7% lower than in 2022. However, textile and garment enterprises hope for a brighter 2024 due to returning shopping needs and new opportunities like shifting fiber sources from China and FDI investment.
Vietnam's wood export value in 2023 is expected to reach $10.8 billion, down 19.9% from 2022. To increase orders, businesses must focus on good prices, quality, and after-sales policies. They are also converting traditional materials to environmentally friendly options. VDSC Securities Company forecasts over 30% growth in real estate, banking, and consumer goods industries in Q4.
"Currently, Sadaco has orders for the first quarter of 2024. However, the orders are completely different from the previous time when asking for lower prices and smaller order sizes...", Mr. Manh said.
Same category news