Government debt expected to increase by 20% this year.
Dai Le
Wednesday |

10/19/2022 15:45
---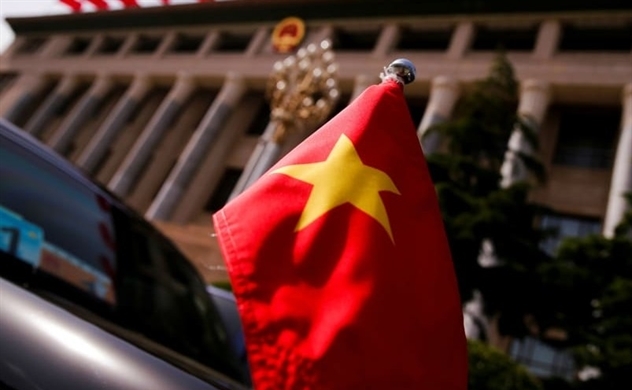 Vietnam's flag. Photo: Thomas Peter/Reuters
This year, the Vietnamese government intends to borrow VND619.49 trillion ($25.2 billion), a 20.5% increase from 2021.
The administration reported to the National Assembly on Tuesday that around 92% of the amount will come from bonds.
With an interest rate of 0.1% and a tenor of 40 years, it borrowed almost $185 million from outside in the first nine months, and it intends to borrow an additional $188 million in the fourth quarter.
This year, it would pay VND324.58 trillion to settle outstanding obligations. It claimed that state debt was under control and stayed within the National Assembly-approved ceiling.
Foreign loans are now closer to market rates as Vietnam just achieved middle-income status, according to the research.
Since the start of this year, the coupon rate on government bonds has grown by 2.79–3.27 percentage points annually owing to poor circumstances in the global capital market.
Pressure on debt service also rises as a result of the Vietnamese dong's devaluation, particularly when debt is in dollars.
The government intends to borrow VND644.52 trillion next year, which represents a rise of 4% over this year.
"Regarding the Public Debt Management Program 2022 - 2024, the Decision clearly states: the total Government loan amount in the 2022 - 2024 period is about VND 2,044 trillion. In particular, borrowing to the central budget is about VND1,927 trillion, on-lending about VND117 trillion.
Total debt repayment of the Government in the 2022 - 2024 period is VND1,116 trillion, of which direct debt repayment is about VND971 trillion, loan repayment is about VND145 trillion," Ministry of Finance Vietnam stated.
Source: VnExpress
Same category news
Latest news