VinFast to launch an EV plant in Indonesia in 2026
Xuan Thinh
Wednesday |

09/13/2023 16:20
---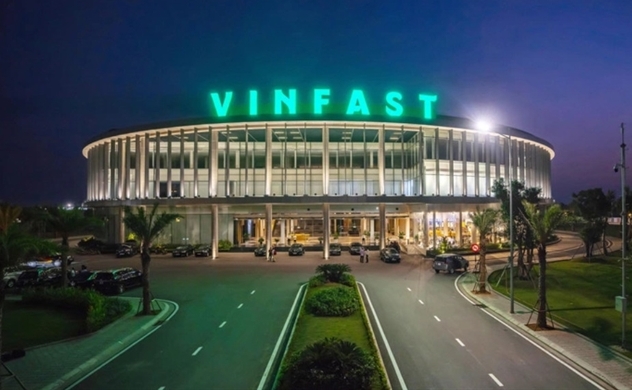 Vinfast plant in Hai Phong: Photo: Vinfast
Vietnamese electric vehicle maker VinFast plans to launch a factory in Indonesia in 2026 as part of its Asia expansion plan.
The EV maker plans to expand in seven more markets in Asia, including Indonesia, where it aims to start deliveries next year and establish a plant in 2026, Reuters reported.
VinFast, founded and nearly fully owned by Pham Nhat Vuong, Vietnam's richest man, and creator of parent company Vingroup, plans to invest $1.2 billion in the Indonesian market over the long run, according to its most recent filing with the US Securities and Exchange Commission.
Up to $200 million of that would be for its Indonesian factory, which would begin production in 2026 with an annual output of 30,000 to 50,000 units.
Indonesia, the largest economy in Southeast Asia with a population of 270 million people, is attempting to entice global EV manufacturers by highlighting its huge supply of nickel, a critical component of EV batteries. However, EVs account for fewer than 1% of automobiles on the road today.
The Indonesian factory will be VinFast's third, following its main facility in the northern Vietnamese city of Haiphong and a new plant in North Carolina, which is set to open in 2025.
VinFast has revealed a number of ambitious EV expansion ambitions for the international market since its inception in 2017.
The EV maker also stated in its petition that it intended to establish a foothold in India, Malaysia, the Middle East, Africa, and Latin America, as well as extend its footprint in Europe, citing 40 to 50 possible markets.
In August, the EV maker had one of the best market launches for an automobile in history. The stock erupted on the scene, gaining more than 800% at its peak, spurred by speculative frenzy after a protracted dry spell for electric car IPOs.
The stock's momentum has cooled down, settling around $17 on Tuesday after peaking at $93. Even with this decline, VinFast's market cap still hovers around $40 billion. 
Source: Reuters
Same category news