Vinamilk injects additional $41mln to dairy plant in Laos
Khanh Minh
Friday |

08/14/2020 13:08
---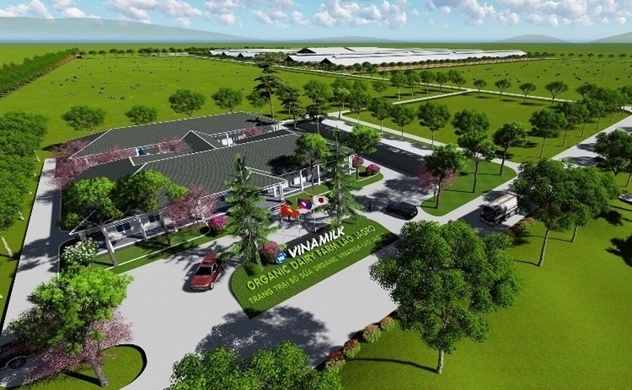 Photo: dairyreporter.com
Vietnam's largest dairy producer Vinamilk has got approval to increase capital in its subsidiary in Laos to $66.4 million from $25.4 million, the company said in a statement.
The Lao-Jagro Development Xiengkhouang, known as Lao-Jagro received additional $41 million to complete some additional items of the first organic dairy farm of 4,000 cows and invest in the second high-yield hi-tech dairy farm of 4,000 cows.
Lao-Jagro has been building the first two farms in the complex of high-tech dairy farm projects in Laos.
The complex is known as the "resort" of organic dairy cows in Laos, which is part of Vinamilk's long-term strategy to develop fresh raw milk areas at home and abroad. Total investment is $500 million for 2 phases.
In the first phase, the complex which has a scale of 24,000 cows on a total area of ​​5,000 hectares, started in 2019. In the second phase, the herd will be raised to 100,000 cows.
Vinamilk holds 51% in Lao-Jagro along with partners from Laos and Japan.
Currently, Vinamilk's General Director Mai Kieu Lien is the Chairman of the Board of Directors of Lao-Jagro, in addition there are 2 other Vinamilk representatives who also have seats on the Board of Directors.
The dairy producer reported second quarter revenue at VND15,495 billion ($669 million), up 6,1% over the same period in 2019. Consolidated after-tax profit in the quarter reached VND3,085 billion ($133 million) , up 6.2% from a year ago.
In the first 6 months of 2020, consolidated net revenue reached VND29,648 billion ($1.3 billion), up 6.7% from the same period in 2019 and completing 50% of the year plan.
After-tax profit reached VND5,861 billion ($253 million), up 2.8% as compared to the same period in 2019 and completed 55% of the year plan.