Vietnam's MSB selects Temenos to modernize retail and corporate banking
Khanh Minh
Thursday |

06/02/2022 13:48
---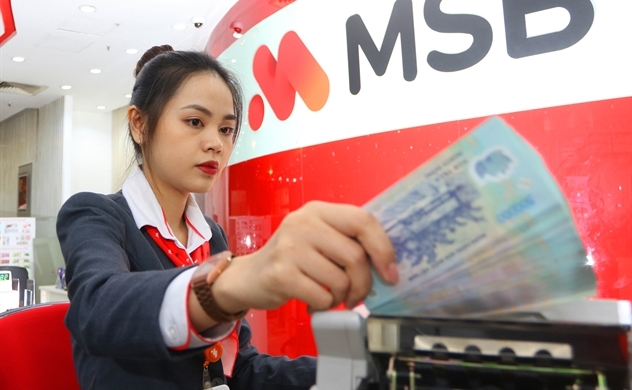 Photo: MSB
Temenos open platform for composable banking will accelerate MSB's digital transformation and scalability
Temenos announced that Vietnam Maritime Commercial Joint Stock Bank  has selected Temenos to modernize its core banking system.
MSB is one of the largest commercial banks in Vietnam, with nearly 3.1 million retail and 64,300 corporate customers. Replacing multiple homegrown and legacy systems with Temenos open platform for composable banking will transform MSB into an agile, future-ready bank.
With Temenos core banking solutions for Retail and Corporate banking, including Analytics, Payments and Data Lake capabilities, MSB can bring innovative new products to market much faster at a significantly lower cost.
It can also leverage the power of big data to deliver hyper-personalized customer experiences. This will provide the bank a competitive edge to keep pace with the current and future banking needs of Vietnam's largely young and increasingly affluent population.
Digital banking has developed rapidly in Vietnam, with a thriving fintech industry and high e-commerce adoption. According to a recent McKinsey report, Vietnam has seen a higher increase in active digital bank users than other markets in APAC, and a large majority of 73% of Vietnamese consumers are multi-channel banking users.
MSB aims to become a universal bank for the digital 4.0 era on a par with the best and biggest international banks. Revamping our technology infrastructure with Temenos open platform will accelerate digitization and increase automation, said Mr. Nguyen Hoang Linh, CEO of MSB.
The efforts will help to significantly reduce costs, improve customer experience and heighten the bank's competitive advantage. This transformation with Temenos is already well underway, helping MSB meet ever-changing retail and corporate customer demands in a highly competitive market. 
Temenos AG is the world's leader in banking software. Over 3,000 banks across the globe, including 41 of the top 50 banks, rely on Temenos to process both the daily transactions and client interactions of more than 1.2 billion banking customers.
Temenos offers cloud-native, cloud-agnostic and AI-driven front office, core banking, payments and fund administration software enabling banks to deliver frictionless, omnichannel customer experiences and gain operational excellence.
Temenos software is proven to enable its top-performing clients to achieve cost-income ratios of 26.8% half the industry average and returns on equity of 29%, three times the industry average.
These clients also invest 51% of their IT budget on growth and innovation versus maintenance, which is double the industry average, proving the banks' IT investment is adding tangible value to their business.