Vietnam's largest modern retail system officially renamed WinMart
Khanh Minh
Monday |

01/17/2022 14:01
---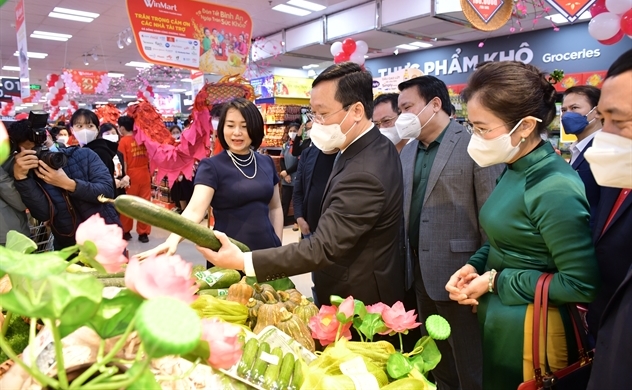 WinMart supermarket in Vinh on opening day. Photo: Masan
WinCommerce, a member of Masan Group, has announced to change the brand name of VinMart retail system into WinMart.
It is an important step in WinCommerce's strategy to bring Vietnamese consumers new modern shopping experiences. The rebranding plan has been envisaged by WinCommerce since the time Masan Group took over the retail segment from Vingroup. This transition will be completed in the first quarter of this year.
After acquiring WinCommerce, Masan has successfully restructured, improved operational efficiency, launched mini-mall model, meeting a variety of essential needs of consumers. In the mini-mall, there are integrated WinMart, Techcombank, Phúc Long kiosk, Phano pharmaceutical, and Reddi mobile network.

WinCommerce has got profitable for the first time in the third quarter of last year, seven quarters after Masan acquired it.
The company also cooperates with the Nghe An Department of Industry and Trade to organize the Nghe An Agricultural Products - Specialties Week and Vinh's Orange Week.

WinCommerce affirms its position as a retailer of Vietnamese people when it always maintains a ratio of more than 90 percent of domestic goods at WinMart, said Nguyễn Thị Phương, Deputy CEO of WinCommerce. 
Same category news