Vietnamese enterprises ready to tap offshore capital amid pandemic
Bich Phuong
Monday |

07/05/2021 10:30
---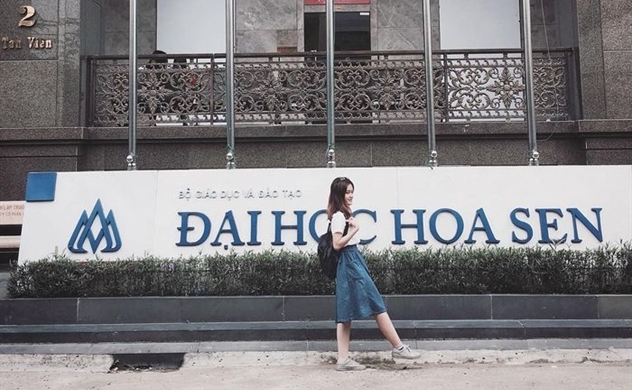 Vietnam's Nguyen Hoang Group, a world-class international education service provider, has recently signed its inaugural offshore term loan facility with Standard Chartered Bank.
The successful completion of the facility allows NHG to diversify its funding sources to accompany over the long term its growth strategy and reinforce its positioning as one of the largest and highly acclaimed private education groups in Vietnam that have tapped offshore capital.
With NHG's great determination and solid efforts, the transaction was made possible despite challenging market conditions impacted by the COVID-19 global pandemic.
Given with the loan facility, NHG has established its mark in offshore financing as a credible borrower in Vietnam and Southeast Asia.
Vietnam has witnessed a prolonged period of high growth till the coronavirus outbreaks in 2020. The last few decades portrayed a structural transformation of economy from agriculture based to a modern FDI-oriented growth, making Vietnam into country of lower middle-income group as per global standards.
Mergers and acquisitions are likely to continue playing a key role in Vietnam's economy. In recent years, the nation has emerged as a promising destination for international M&A investors. Foreign investment is the main factor driving M&A in Vietnam.
Foreign investors may mobilize capital from overseas countries and inject it into the domestic market. Mostly large M&A transactions in Vietnam are also financed by loans.
Offshore loan arrangements also appear to be gaining some attention from local acquirers as a means of financing M&A transactions as Vietnamese parties have become more familiar in recent times with the typical provisions applicable to such arrangements, such as financial covenants and security requirements.
Furthermore, in these unprecedented times, businesses are expected to be more closely monitored for their financial and commercial requirements. Raising debt finance or its management through restructuring and refinancing are important tools for companies to meet their financial needs as during the pandemic solvency and financing costs are critical to success and sustainability of businesses. 
Debt restructuring is a process used by borrowers to avoid the risk of defaulting on their existing debts, such as by negotiating lower interest rates or repayment terms.
Meanwhile, refinancing is an option in which the borrower replaces an existing loan or debt obligation with another loan or debt obligation while ensuring that the new loan's borrowing cost must not exceed that of the existing loan.
The State Bank of Vietnam, with its Circular No. 01/2020/TT-NHNN dated 13 March 2020, directed credit institutions and foreign banks' branches to restructure repayment periods, waive and reduce interest and fees, and maintain debt classifications to support customers affected by the pandemic.
Therefore, in lieu of the circular, commercial banks and credit institutions till May 31, 2021 had extended support to about 1.4 million customers for restructuring and refinancing loans amounted to VND5,120 trillion.
In Vietnam, both onshore and offshore debt financing options are available with each option having its own challenges and implications. It is highly important for lenders and borrowers to properly assess and understand all options available to them for matching with their business plans and purposes.
Though, from current trends it has been noticed that offshore loans are mainly used for project financing, incurring new CAPEX (capital expenditure), financing acquisitions of M&A targets in Vietnam and refinancing offshore debts.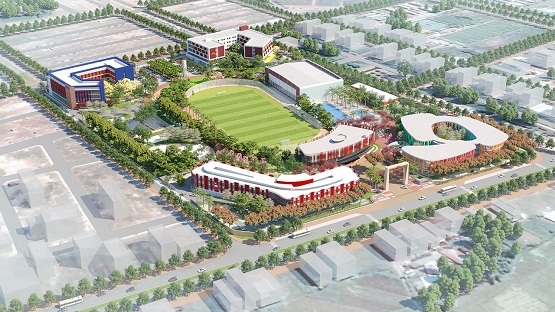 A view of International Education City in Quang Ngai
Under the provisions of Circular No. 24/2015/TT-NHNN of December 8, 2015 issued by the SBV, and subsequent amendments thereto, cross-border financing normally takes place by way of foreign lenders lending to onshore borrowers in form of either syndicated or bilateral loans mainly depending upon the scale of the project.
In 2017, the state divestment deal in Sabeco, or Saigon Beverages Co., was funded by the acquirer Vietnam Beverage Co., Ltd through borrowings from banks in Thailand and Singapore amounted to $5 billion is one of the few largest M&A transactions in Vietnam, majorly financed by debt.
Despite the negative consequences of the pandemic, Vietnam is one of the few countries that recorded positive economic growth in 2020, which was 2.91%. There are various sectors in Vietnam which is anticipated to flourish in the coming time.
Hot news of the day
Latest news