Vietnam Airlines to sell 9 planes to improve cash flow
Khanh Minh
Friday |

08/07/2020 14:36
---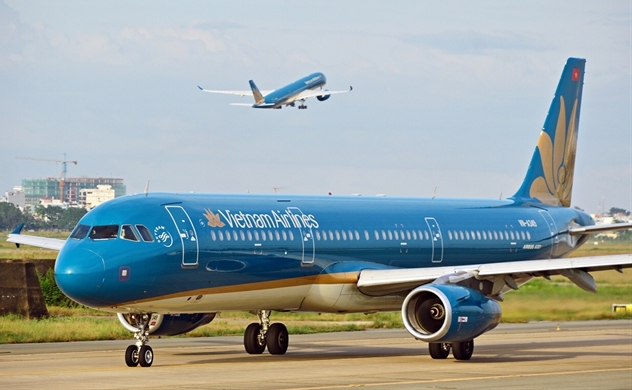 Vietnam Airlines is forecast to have 25 nonoperational aircrafts in the second half of 2020 and six others in 2021. Photo: Vietnam Airlines
National flagged carrier Vietnam Airlines plans to seek shareholders' approval to sell nine aircrafts produced between 2007 and 2008 to increase cash flow when pandemic hit the aviation sector.
According to documents prepared for upcoming shareholders' meeting, the air carrier plan to sell six Airbus A321 CEOs manufactured in 2007 and three Airbus A321 CEOs produced in 2008.
The sale will be made in this year and next year despite the sale was originally planned for 2023.
Amid the serious impacts from Covid-19 pandemic, the carrier is forecast to have 25 nonoperational aircrafts in the second half of 2020 and six others in 2021 though the domestic aviation sector has been recovering.
The selling of the planes was also part of its program to replace old-generation aircraft, which have been exploited for over 12 years.
According to the International Air Transport Association, it takes two to three years for the aviation sector to recover to the 2019 levels.
The airline expects its 2020 revenue at VND40.5 trillion ($1.74 billion), equivalent to 40.5% of the 2019 revenue. In terms of profit, it would suffer a loss of more than VND15 trillion ($643 million) and hoped to serve 14.5 million passengers this year, down 36.8%.
It suffered revenue and profit drop the first half of this year, leading to a loss of VND6.64 trillion ($285.7 million).
While the domestic aviation sector has gradually recovered, the international market remains gloomy as countries are still imposing travel restrictions to prevent the pandemic.
► Vietnam Airlines offers two ATR-72s for 6-month wet lease for hard currency
► Vietnam Airlines seeks $518mln support from government
► Coronavirus-hit Vietnam Airlines to sell stakes in Cambodia Angkor Air
► Vietnam Airlines to lease out several aircraft amid coronavirus outbreaks