Vietnam Airlines to borrow Government VND4 trillion to overcome crisis
Khanh Minh
Monday |

08/10/2020 15:10
---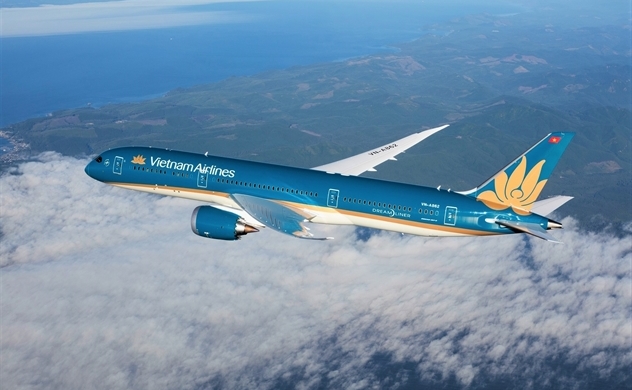 Photo: Vietnam Airlines
Vietnam Airlines is completing documents to seek Government's approval for borrowing VND4 trillion ($172 million) to overcome the difficulties caused by coronavirus pandemic, Chairman Pham Ngoc Minh told Monday shareholders' meeting.
The carrier also has plan to add VND8 trillion ($345 million) to its charter capital.
Covid-19 has wiped out all of reserved money of the firm. At the end of 2019, Vietnam Airlines had about VND4,000 billion ($172 million) in reserved money and the pandemic took away the amount of money, said Tran Thanh Hien, Chief Accountant of Vietnam Airlines.
In order to maintain operating cash flow, the firm needs to borrow VND4 trillion, increasing long-term loans from VND5 trillion ($216 million) to VND9 trillion ($388 million), Hien said, adding "previously, we forecast that without support from the Government, in early August Vietnam Airlines would run out of money, but the domestic market recovered in June and July brought the firm VND1,700 billion ($73.3 million) which help the airlines to operate till end of August".
At the meeting, Vietnam Airlines' Board of Directors proposed 2020 consolidated revenue target at VND40,586 billion ($1.75 billion), down 60% from 2019. The firm expects 2020 after-tax loss at VND15,177 billion ($654 million).
Last year, the carrier reported profit at VND2,517 billion ($108.5 million).
In the first 6 months of 2020, the national flagged carrier's revenue was reported at VND24,808 billion ($1 billion), down 50% and completed 61% of the whole-year goal. After-tax loss was at VND6,642 billion ($286 million).
In June and July, Vietnam Airlines opened 18 new routes. In the 3rd week of July, the airlines operated 500 domestic flights a day, up 40% against the same period of last year.
In the long term, Vietnam Airlines is forced to restructure its fleet, including selling a number of aircraft to modernize, accelerate equitization, divestment in subsidiaries to increase cash flow.
► Vietnam Airlines to sell 9 planes to improve cash flow
► Vietnam Airlines reports Q2 after-tax loss at nearly $174mln on Covid-19 pandemic