Supply chain growth in Vietnam to outpace Southeast Asia
Binh An
Tuesday |

09/15/2020 11:00
---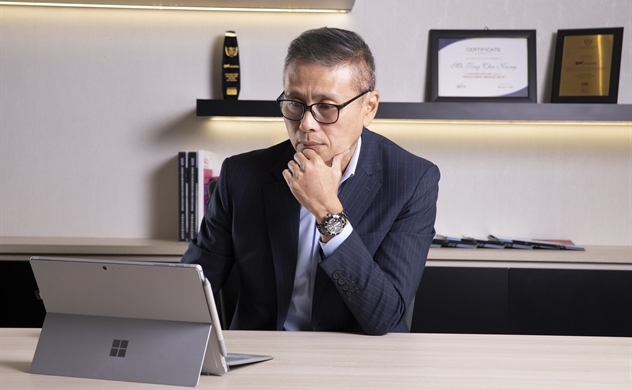 C.K.Tong – CEO – BW Industrial Development JSC. Photo courtesy of the company.
Vietnam Investment Review's Binh An talked with C. K. Tong, CEO of BW Industrial Development about his assessment of Vietnam's position in the regional supply chain as well as its post-pandemic potential.
With travel restrictions and social distancing measures around the world, we are already seeing widespread impacts on the global supply chain. What do you foresee for Vietnam's supply chain post-COVID19?
There are two key impacts, both from consumers and manufacturers.
First and foremost, the entire supply chain has been impacted by the lockdown in China when the pandemic forced a lot of factories to close. As a result, products that China produces for the market were disrupted, along with supply chains from manufacturing to consumption as goods and spare parts could not be delivered.
China – one of the largest suppliers of parts and components today – is now strongly impacted by the pandemic and so are its factories. Even companies like Samsung, which is the biggest cell phone supplier in the world, depend heavily on products made in China and their component supply chains have also been disrupted.
Heavily impressed by these impacts, both manufacturers and consumers are looking for alternatives to reduce dependence on the Chinese market and to stabilise their business and supply chains.
As a result, they must think of migrating their supply chain out of China to a more comfortable location – and of course the best way for them is somewhere close to their current factories. Vietnam, in this case, is one of the best options.
Supply chains are extremely important for every country to develop their economy and attract more foreign investment. In the race with Singapore, Thailand, Malaysia, Indonesia and the Philippines, how can Vietnam best utilise its advantages to attract foreign capital and develop supply chains?
Typically, manufacturers are considering a plethora of factors when deciding the location of a manufacturing base. Among those are cost, the skill of the work force, productivity, and the scale of the market.
In Asia, there are only a few countries which have a population of a hundred million such as Vietnam, the Philippines and Indonesia. Looking at market potential, these locations will continue to attract investment in the coming time.
Geographically, Vietnam is right next to China. Therefore, many manufacturers had already looked at Vietnam even before COVID-19 because they realised that they need to spread their risks to other destinations.
In addition to that, Vietnam has a similar culture to Japan and Korea. These three countries essentially have strong influences from Chinese culture, which is translated into the enterprises spirit where ethics is highly appreciated and it is proven in better skills, higher talents, and very good work ethics for extremely high productivity.
Last but not least, Vietnam has one great advantage over the others – its efforts to fight against and contain the pandemic.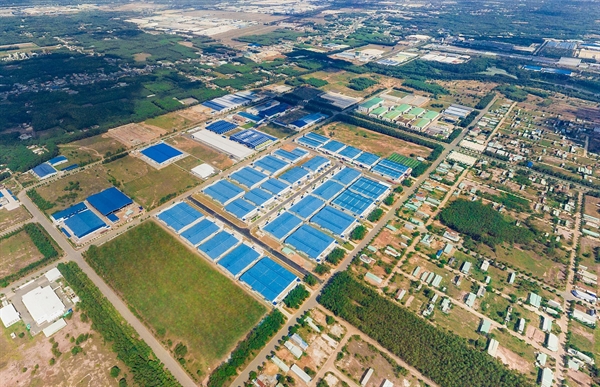 An overview of Ready-built-factories by BW at My Phuoc 3 Industrial Park. Photo: BW Industrial Development
As a result of its successful policies, many factories and manufacturing sites could stay open and the impact of the disease has been minimal. This speaks volumes to international manufacturers who will see Vietnam as a good place to divest their risks. As a result, there is tremendous interest and enquiries targeting Vietnam as an alternative.
Adding its status as a low-cost country, Vietnam is considered more competitive than others and I believe that it will be in the spotlight for many years more and will likely attract a great portion of the investment migrating out of China.
Vietnam has been one of the most popular destinations for foreign investment during the past years. Which country do you think will be the largest source of foreign direct investment (FDI) in 2020 and after?
I would have to say China will be a key investor in the coming time. China has been the host country for basically all major powerhouses of the world. We have many key foreign investors involved in Vietnam in the last years, from Europe, the US, Japan, Taiwan, South Korea, and Singapore. But the world in the past 35 years has been investing heavily in China.
FDI pouring into Vietnam will come from the same group of investors who have been established in China over the last 30 years. Many China-based companies like Huawei, Xiaomi, and Foxconn have grown into global companies and they also have to start expanding their portfolios.
Therefore, I would say that a lot of FDI will come from China-based companies but they will not necessary be Chinese companies.
Vietnam is moving very fast towards the development of supply chains. We will see more investment in electronics and electric goods, from laptops, mice, and remote controls to smart watches, telecommunications products, machines, and many others. Other key fields would be medical products, automotive, and machinery.
How is BW's development strategy in Vietnam and what are your expectations for the Vietnamese industrial property market in 2021 and beyond?
If the pandemic is brought under control and people are able to travel, I think 2021 will see demand from overseas doubling or even tripling.
We at BW are ready to build more factories and warehouses to keep up with this demand. Everything can be better if the pandemic is controlled, not just in Vietnam but also around the globe and at key markets like the US and Europe.
2019 was a very positive year for Vietnam due to the US-China tensions driving a range of companies to the country. I think that positive impact will at least double since the tensions will continue post-COVID-19.
In addition, the EU-Vietnam Free Trade Agreement was also officially put into force in August and global supply chains are also being re-designed. All of these factors are going to fuel tremendous demand for industrial property in Vietnam.
Latest news