Travel giant Saigontourist expects $146 mln gross profit in 2023
Trang Nguyen
Friday |

03/24/2023 09:25
---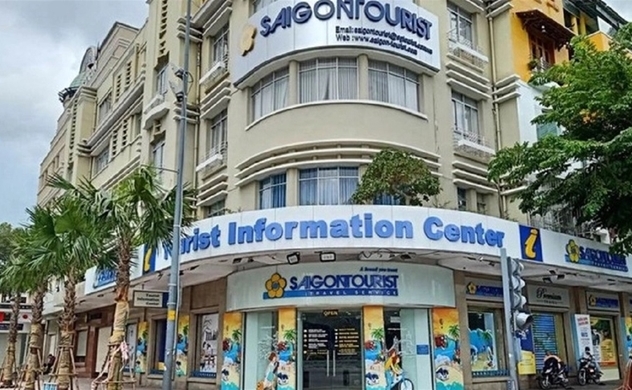 Saigontourist Group's headquarters in District 1, Ho Chi Minh City. Photo courtesy of the group.
Saigontourist Group, Vietnam's leading travel company, is targeting a gross profit of VND3.43 trillion ($145.69 million), up 22.5% year-on-year.
The corporation is aiming for a revenue of VND14 trillion ($594 million) in 2023, up 22% year-on-year, according to data released at its business review meeting on Tuesday.
In 2023, Saigontourist Group expects to welcome 1.68 million visitors, up 62.3% compared to 2022.
Truong Duc Hung, deputy CEO of Saigontourist, said that in order to achieve those targets, the group will focus on synchronously and flexibly deploying solutions to recover domestic and international markets. 
"We will build a synchronous and unique ecosystem of products through its strengths in accommodation, travel, cuisine, entertainment, conferences, and seminars," he said.
In 2022, Saigontourist served 1.12 million visitors, up 199% year-on-year and up 13% compared to the target. 
The group's revenue reached VND12.2 trillion ($518.2 million), up 104.8% year-on-year and up 17.3% compared to the target. Its gross profit hit VND3 trillion ($127.43 million), up 368.7% and 48.1%, respectively.
Established in 1975, Saigontourist is managing more than 100 hotels, resorts, restaurants, tour operators, amusement parks, tourism training schools, exhibition areas, conference and seminar centers, golf courses, and cable TV etc.
Source: The Investor
Same category news