TPBank's 2021 pre-tax profit increases 40% to over $263 million
Khanh Minh
Thursday |

01/06/2022 16:13
---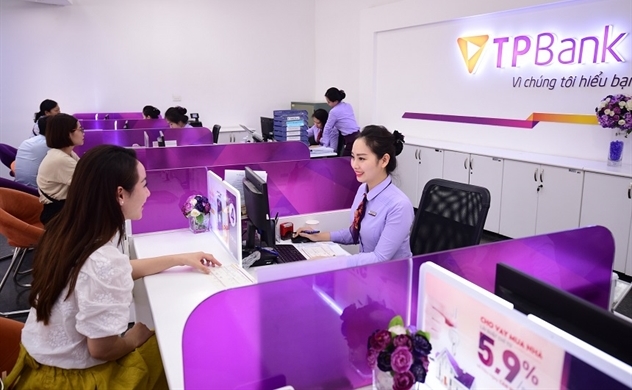 Photo: TPBank
Tien Phong Commercial Joint Stock Bank, known as TPBank, reported a pre-tax profit of more than VND6 trillion ($263.3 million) in 2021, an increase of 40 percent from a year earlier.
By the end of 2021, the lender's total assets reached VND295 trillion, up 42 percent from 2020, beating the whole-year goal by 17 percent. Total operating income rose by 30 percent from the previous year, while bad debt ratio was recorded at 0.9 percent.
Last year, the bank got approval from the State Bank of Vietnam to increase its charter capital, bringing the total charter capital to more than VND15.8 trillion. Its market capitalisation reached over $2.8 billion by the end of 2021.
 "Improving capital base is one of the factors that helped TPBank to keep its growth momentum during a difficult period due to the pandemic's impact, especially when the bank completes and applies Basel III and IFRS9 international standards in the fourth quarter of 2021," said Nguyen Hung, TPBank's general director.
Facing complicated developments of COVID-19, in 2021, TPBank has made adjustments to diversify its revenue sources.
"We have deployed many digital technology products and services to meet the contactless needs of customers during the pandemic period, especially, focusing on exploiting the number of customers with good quality and low risk ratio."
TPBank's products and services have been continued to be applied to artificial intelligence and modern technologies. Its cost income ratio (CIR) last year decreased from 40 to 33 per cent. Its return on asset (ROA) and return on equity (ROE) were 1.94 and 22.61 per cent, respectively.
Digitisation also contributed to TPBank's growth in the number of customers, from 1.7 million in 2017 to 5 million by the end of 2021, of which more than 2.4 million were regular customers on electronic transaction channels.
Source: Viet Nam News