Three banks pledge loans to help Vietnam Airlines avoid bankcruptcy
Bich Phuong
Tuesday |

06/22/2021 10:10
---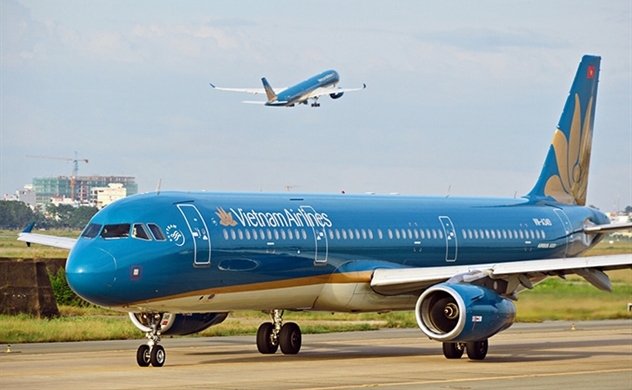 Photo: VNA
Vietnam Airlines, which is on the edge of bankruptcy, will get VND4 trillion ($173.7 million) in loans from three banks, according to a State Bank of Vietnam official on Monday.
The Southeast Asia Commercial Joint Stock Bank (SeABank), the Vietnam Maritime Commercial Joint Stock Bank (MSB), and the Saigon – Hanoi Commercial Joint Stock Bank (SHB) have agreed to lend to the carrier.
The banks and Vietnam Airlines are completing procedures and negotiations for credit agreements to disburse the loans late June or early July, said Nguyen Tuan Anh, Director of the Credit Department for Economic Sectors under the State Bank of Vietnam.
Previously, the carrier offered a VND12 trillion support package to address COVID-19-related issues, including VND4 trillion in refinancing loans.
Despite the return of the whole local market, Vietnam Airlines stated that it has lost more than 60% of income owing to foreign flights that have yet to be restarted.
Last November, the National Assembly passed a resolution authorizing the central bank to refinance and extend loans to banks that lend Vietnam Airlines more cash in order for the firm to continue operations no more than twice.
In March, the Prime Minister also issued an order authorizing the SBV to grant refinancing loans totaling VND4 trillion to financial institutions that are lenders to the national flag carrier.
The carrier's income in 2020 was over VND40.61 trillion, a 59 percent decrease from the previous year. It flew around 96,500 flights last year, a reduction of more than 48 percent from the previous year owing to the impact of COVID-19.
The airline carried 14.23 million passengers and approximately 195,000 tonnes of cargo, representing 51% and 47% reductions, respectively.
Vietnam Airlines has revealed that it is on the edge of bankruptcy owing to rising losses and debts resulting from the COVID-19 epidemic, for which they sustained an estimated loss of 10 trillion dong and debts of VND6.24 trillion.
Furthermore, banks have refused to give credit to the airline, increasing the danger of facing legal action and bankruptcy procedures, as the company also has a large amount of arrears. According to media sources, the situation is "very grave."\
The airlines' losses reached VND14.2 trillion at the end of the first quarter of 2021, and the debt to equity ratio was 57.8x in the same quarter. In order to reduce its losses, the firm is auctioning off 11 Airbus A321 planes.
Latest news